'THE IDEA'
"Doing the same thing again and again always seemed like the most boring thing to me.
By now I feel like Revolutions in that sense are repetitive yet always leave me with a different outcome. Pedalling a bike initially is always the same motion, yet always gets me to different, beautiful places in nature.
It can be doing the same trick over and over, yet it will never feel exactly the same. It may be the same roll of film in a camera, yet each photo tells a different story.
I think these ever changing experiences are what keep me circling around these two passions. I love the variety bikes and cameras leave me with. This video showcases my passion around riding bikes and the creative connection I have developed within."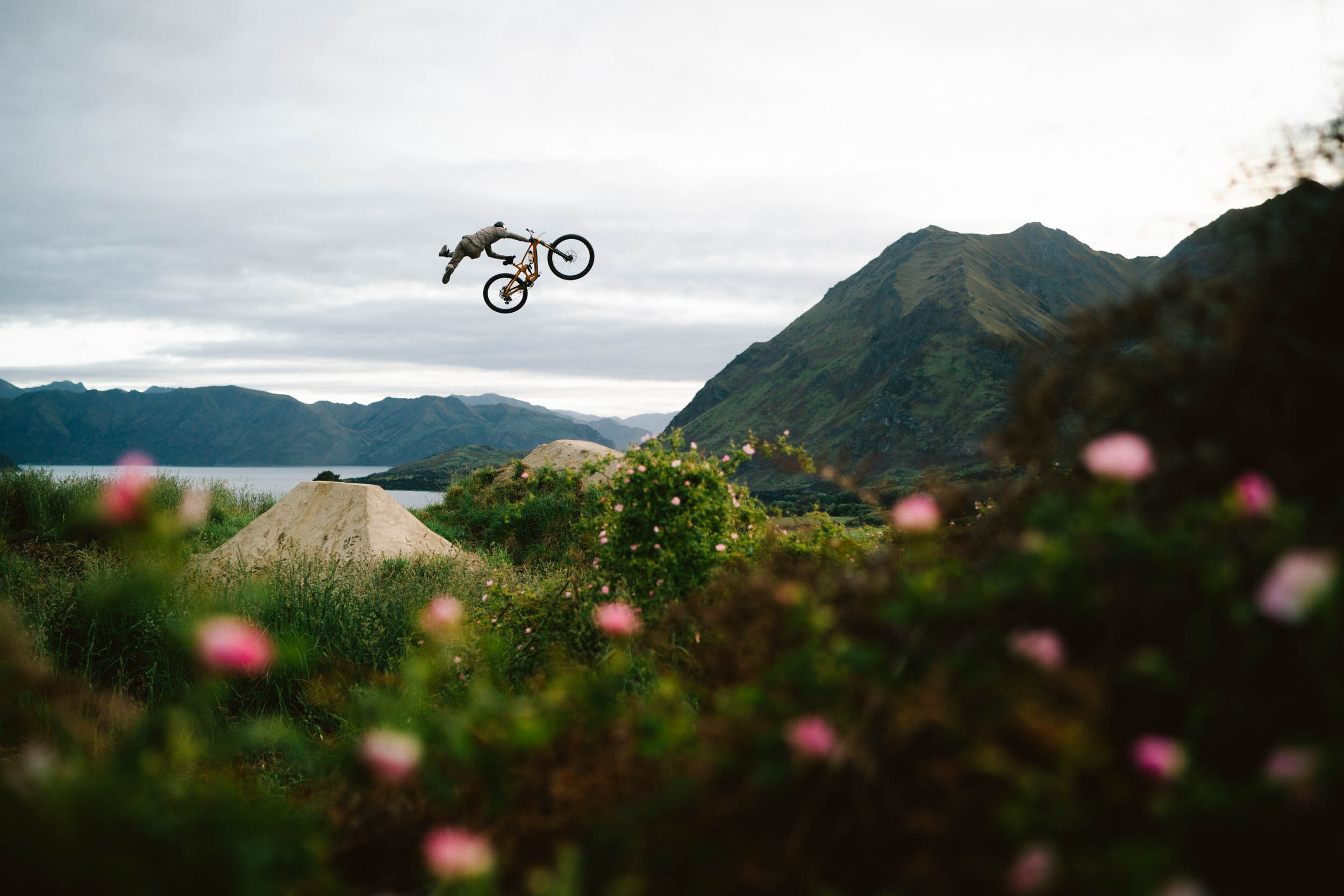 'THE PROCESS'
A few brainstorms, a few chats and a 40h flight later I found myself in New Zealand to compete at Crankworx but also to film for my latest video project. My Kiwi-Austrian mate Toby Wilson was already in NZ testing (crashing) his newest cable cam and real keen to film. Fellow Austrian Moritz Ablinger was going to tackle the photography side of this project. So far so good. Of course things didn't go to plan and I dislocated my shoulder during Crankworx only a week ahead of our shooting window. Not being able to hold my own beer at the Crankworx party, I thought about canceling the whole thing for a second. However with Moritz about to board his 50h flight and Toby incl. all the gear being here already I figured we needed to be optimistic and make it happen somehow. Things then went rather slow in the beginning but progressed exponentially towards the end of the shoot. The new plan of attack was to get the trail riding done first and leave the tricks for later. We had everything from sunshine, rain and even snow, lost some nerves setting up cable cam lines, driven across the country way too much and sure slept too little each night. We somehow managed to get it all done and shot the main tricks a day before flying out. A week later at home - finally got some proper scans, turns out I still had a fracture and torn some tendons in my shoulder. Well, glad we didn't know at the time.



'RUDE ROCK'
Certain things will just always be unpredictable. What was planned as a normal sunrise shoot went from "we woke up so early for no reason" to the "best looking sunrise I've experienced".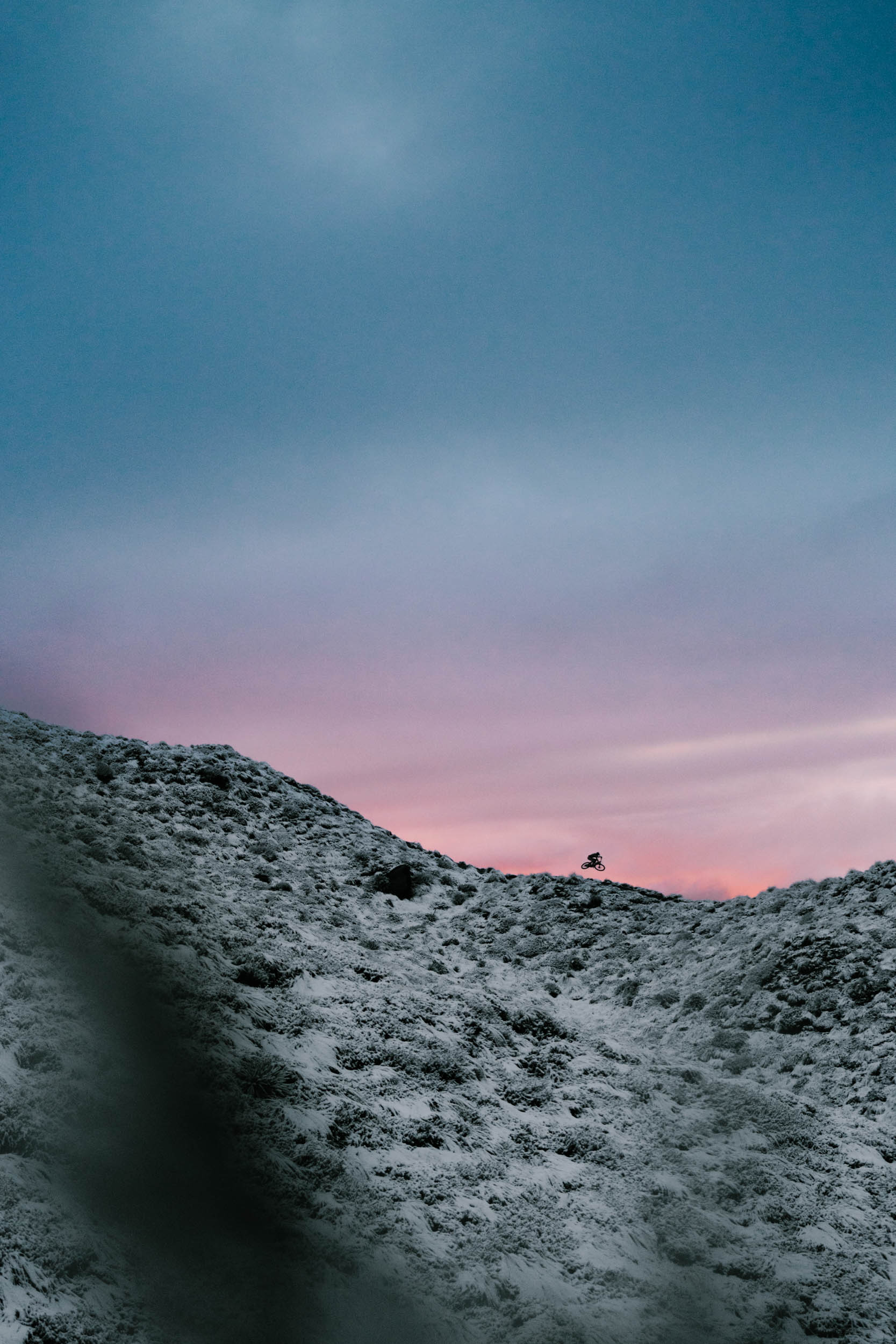 I wanted to start the video with a few scenes at dawn and then connect the other scenes chronological based on daylight. Anyhow, got up super early, classic 3:30AM hot shower to get my shoulder feel a little better and then head to the location. Arrived at the trailhead in the pitch black and well, turns out it had snowed overnight. We all thought we got up early for nothing for a second, till we realised the trail was just free of snow and that this could actually turn out super cool.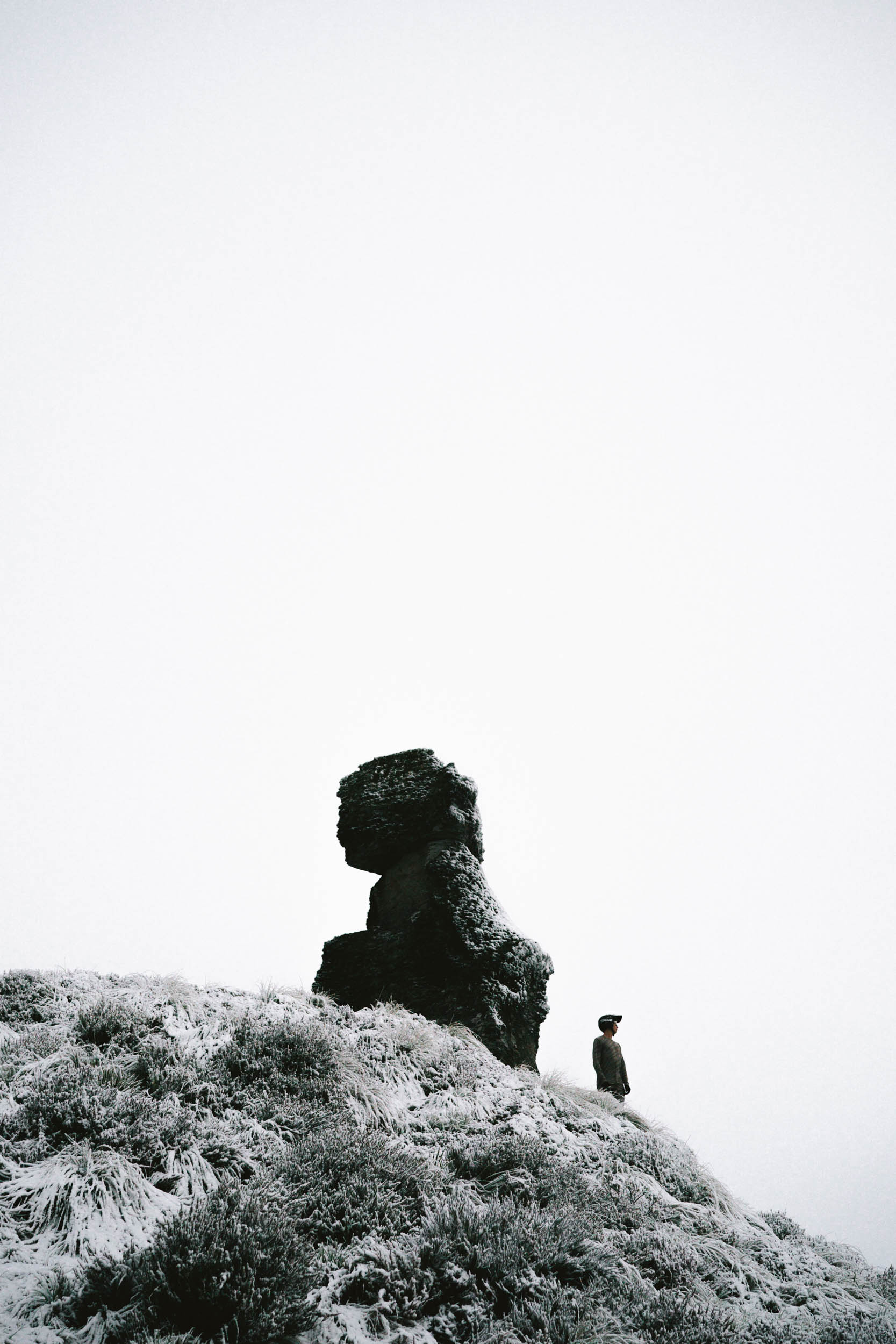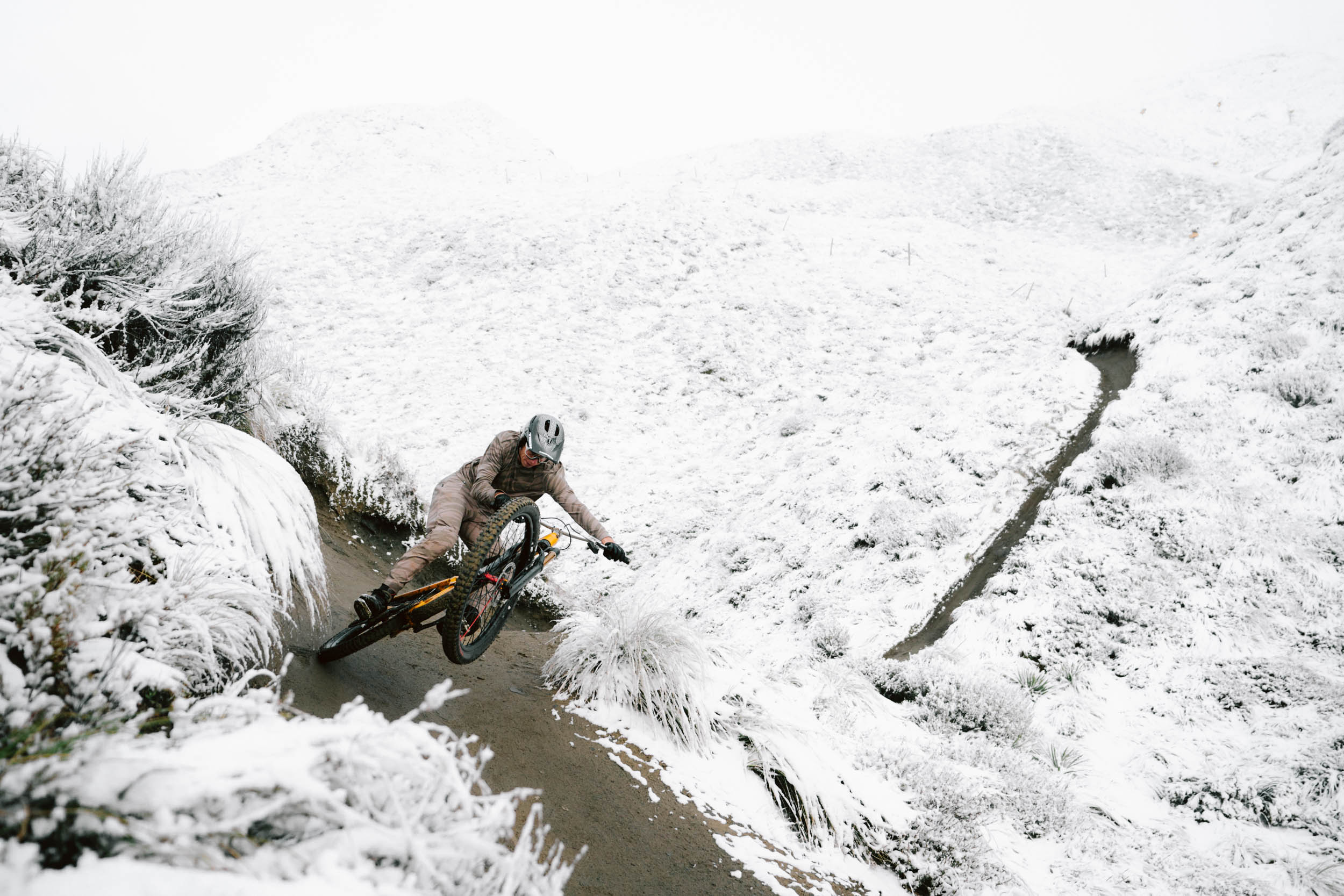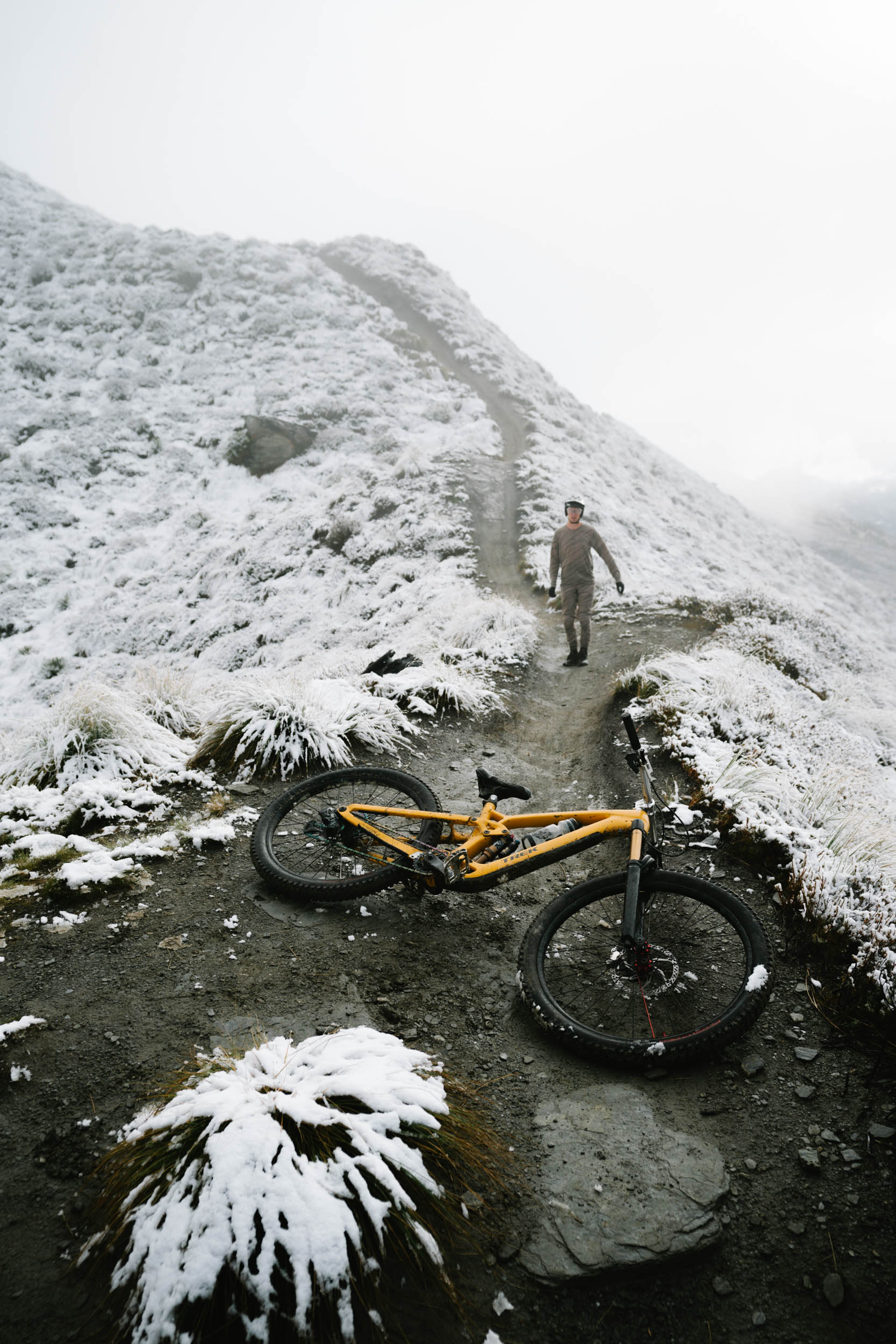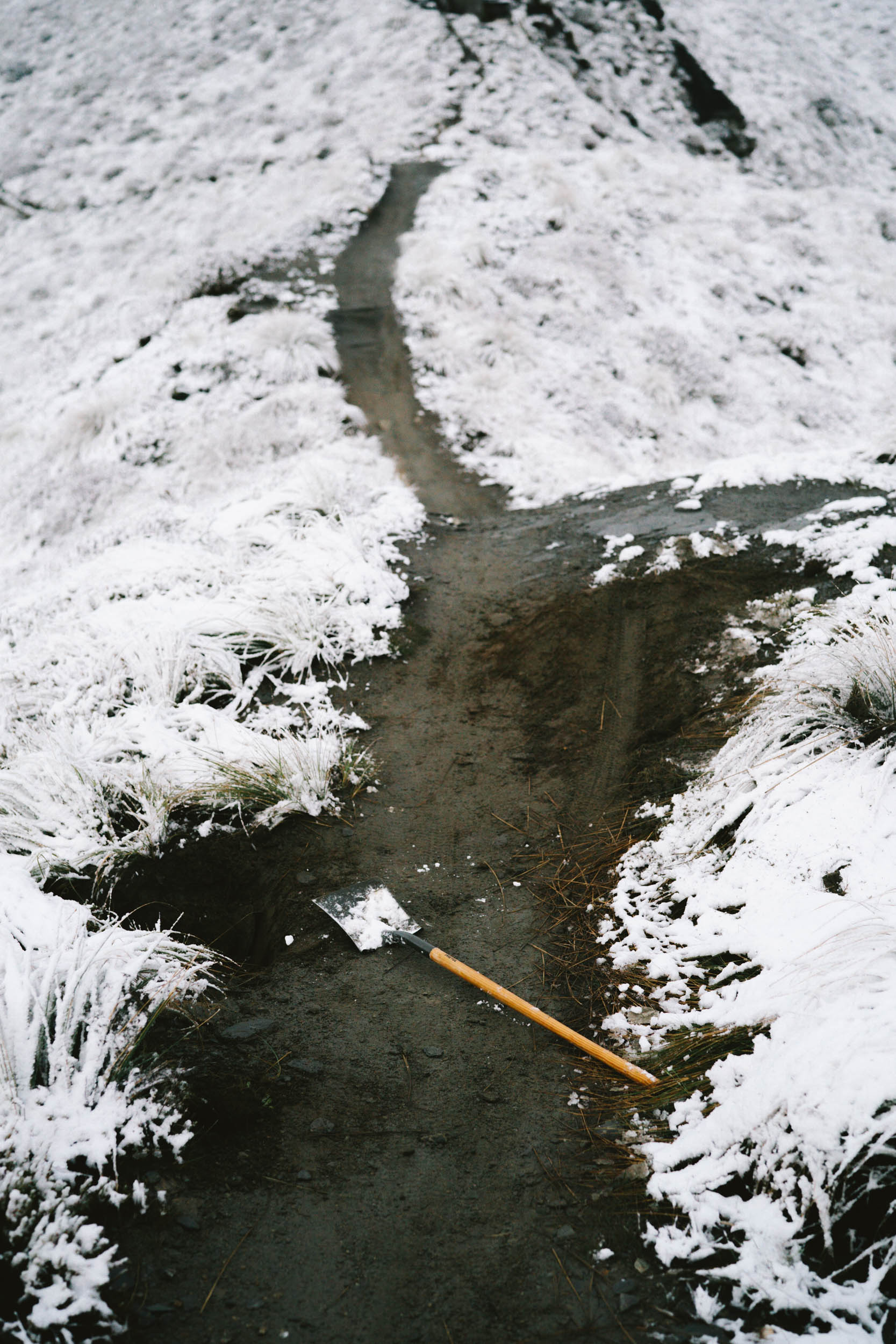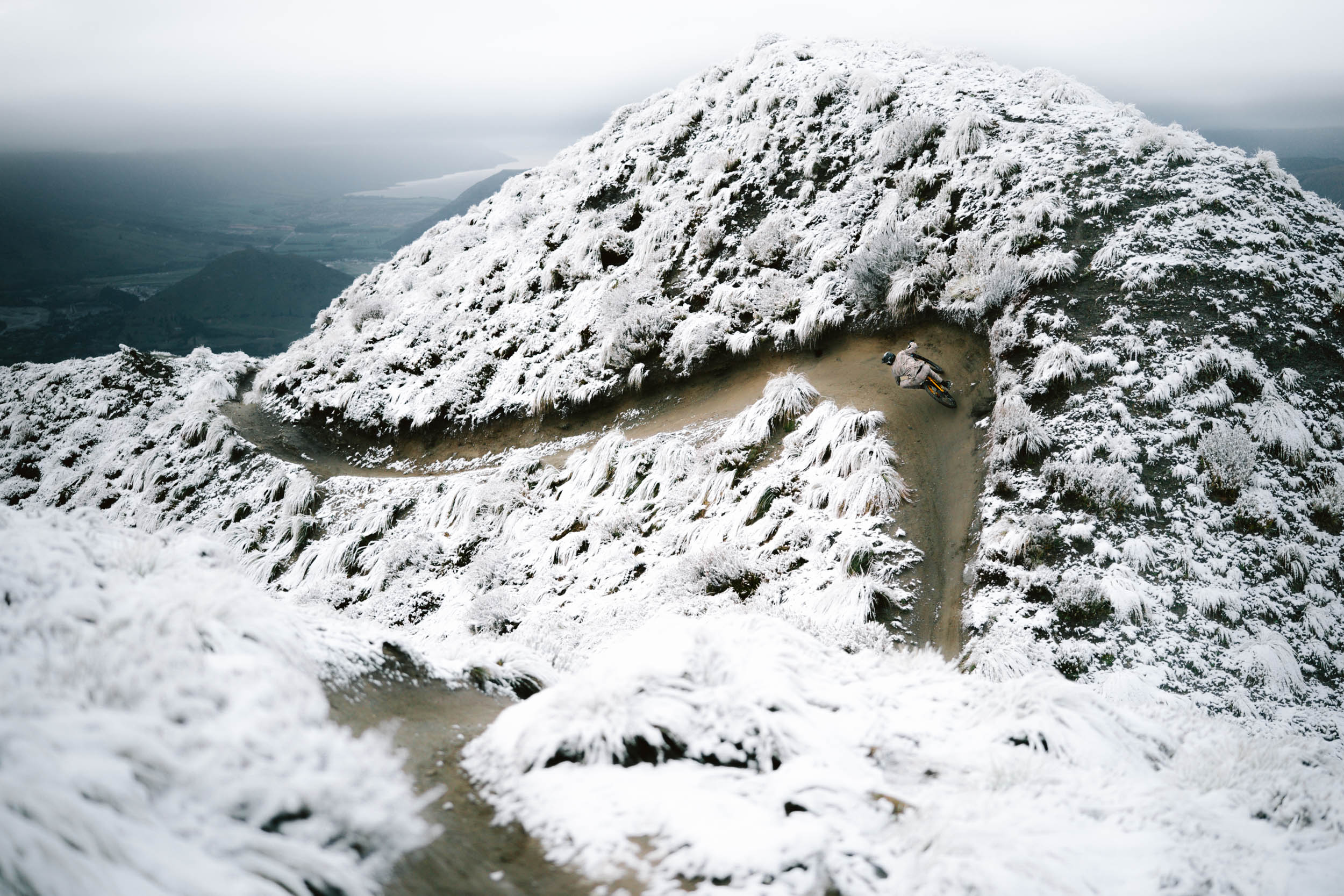 While Toby and I were shooting the drop-in scenes, Moritz quickly build a little takeoff further down the trail. definitely helped me get of the ground as I couldn't bunnyhop properly at that time.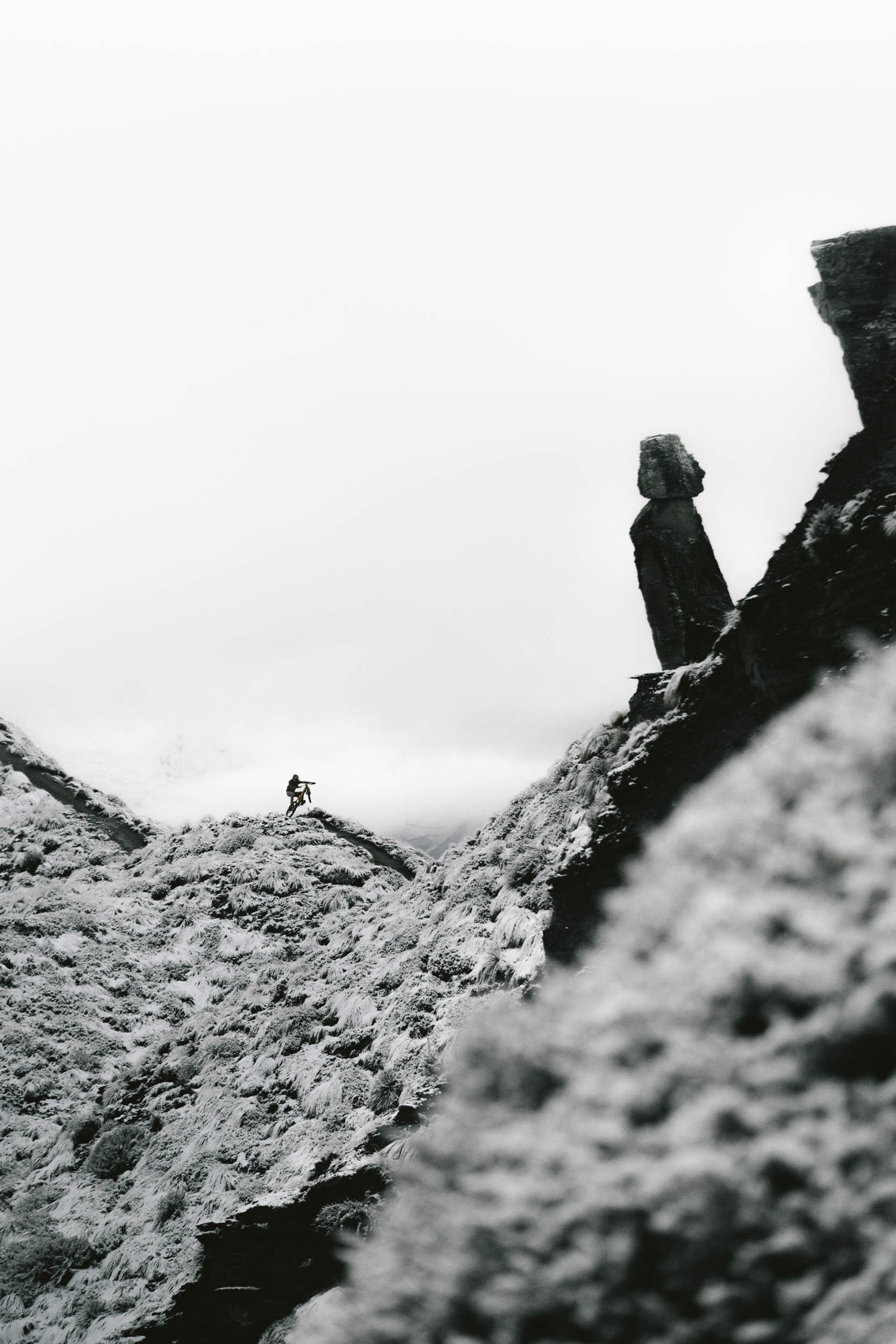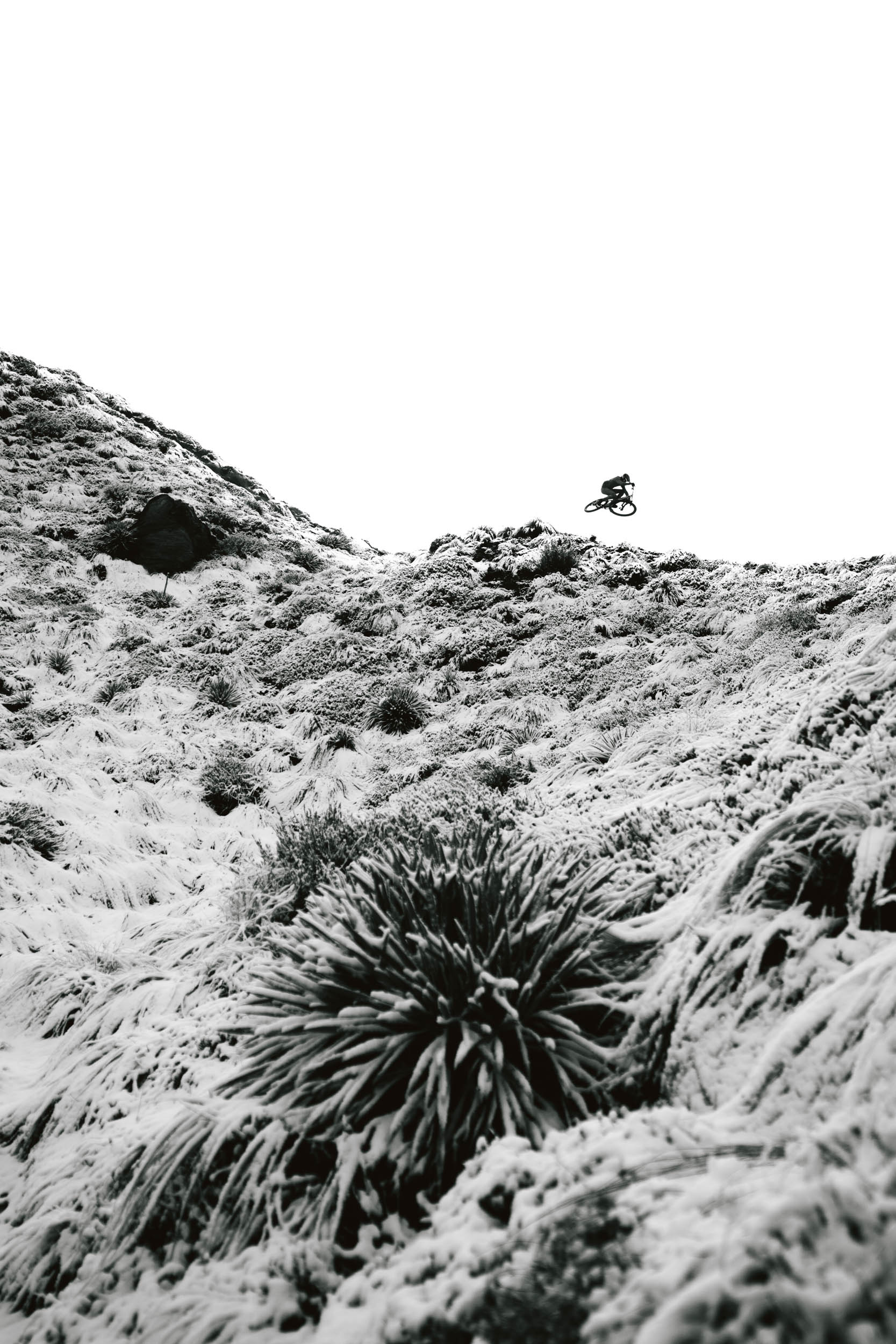 'MC GAZZA HIP'
This spot is a legendary classic. A bit of shovelling and it was good to go again. Definitely been a scary one, as this was the first test to the shoulder on an actual jump. And, we got surprised with a rainbow!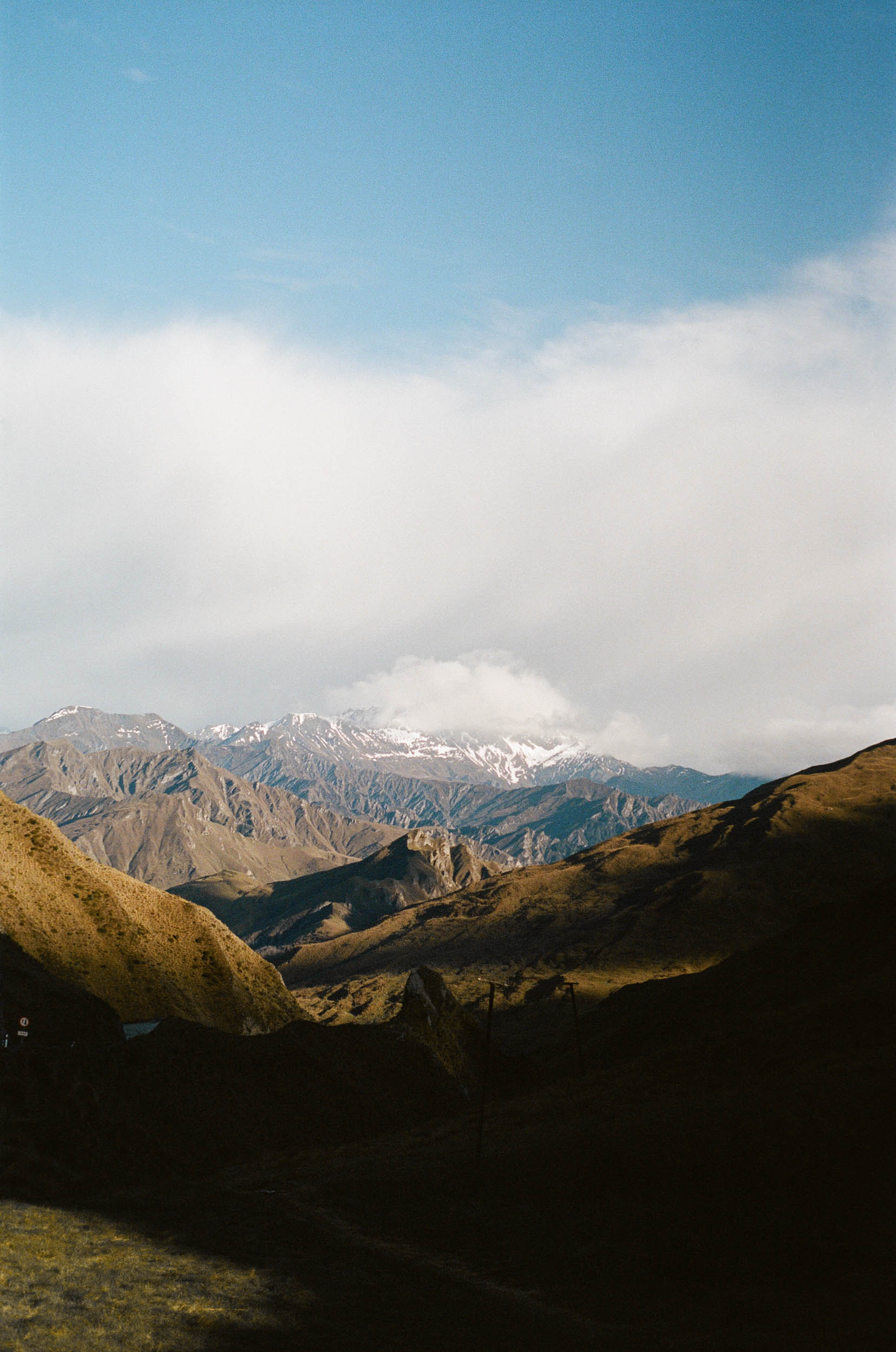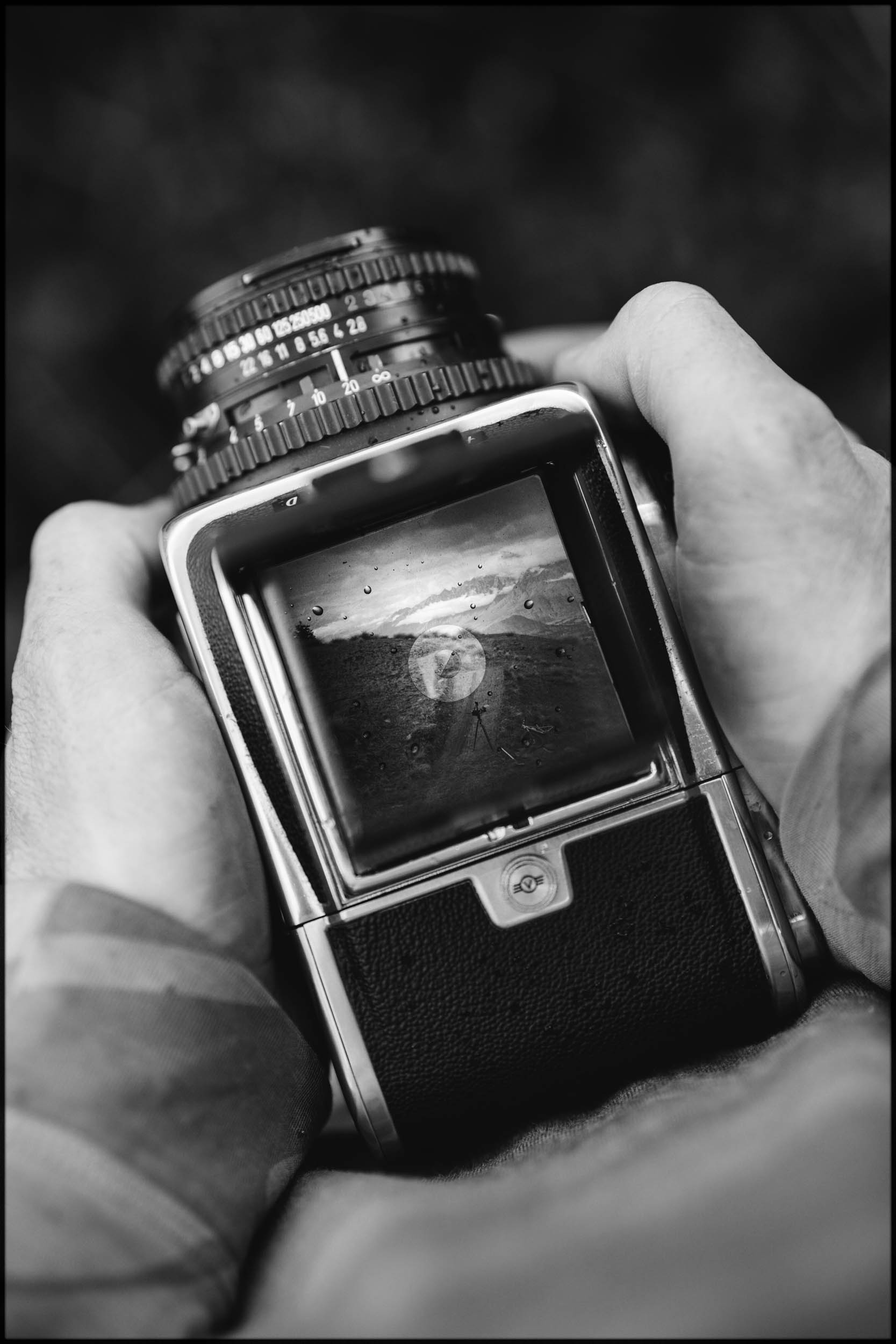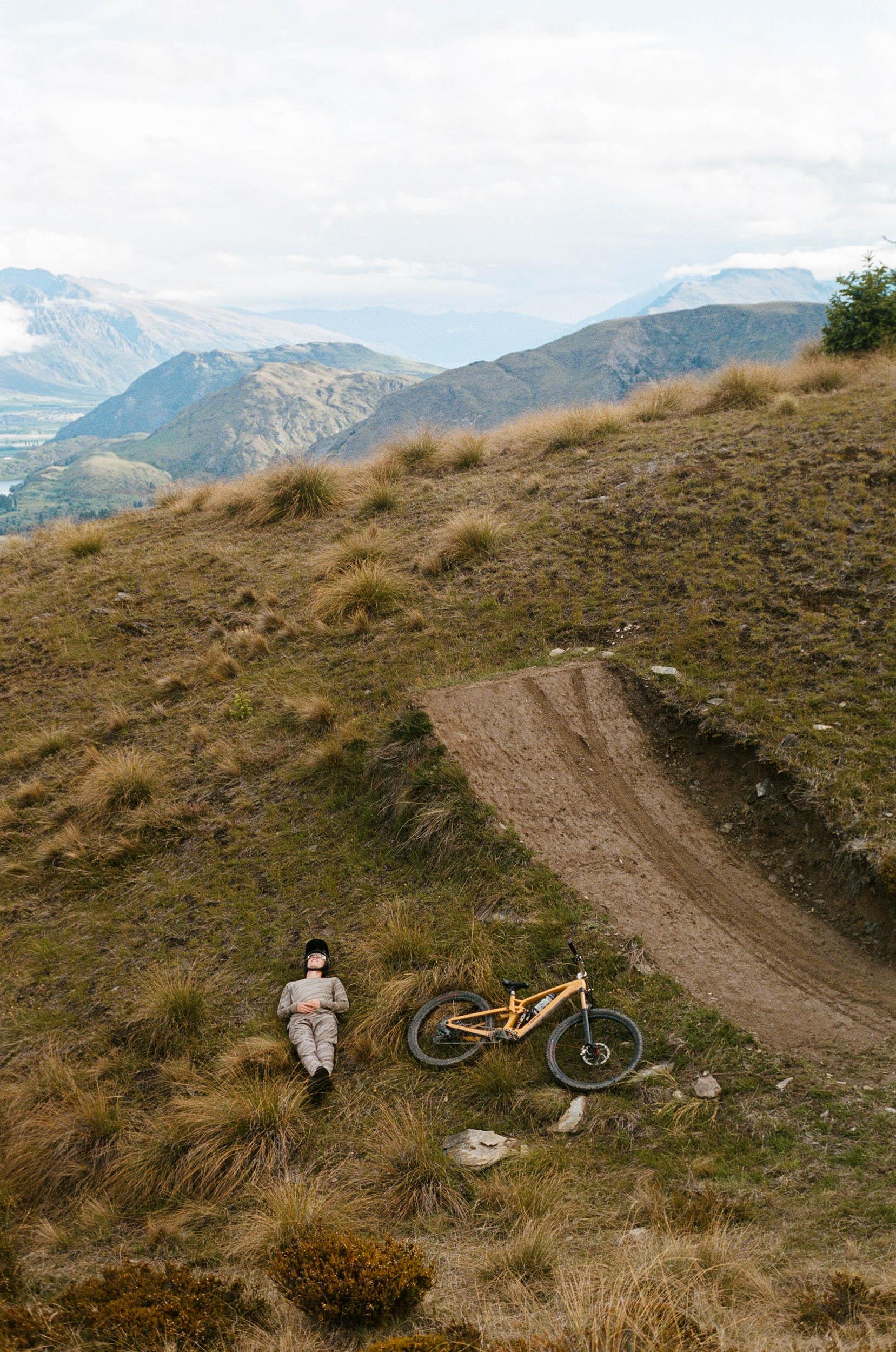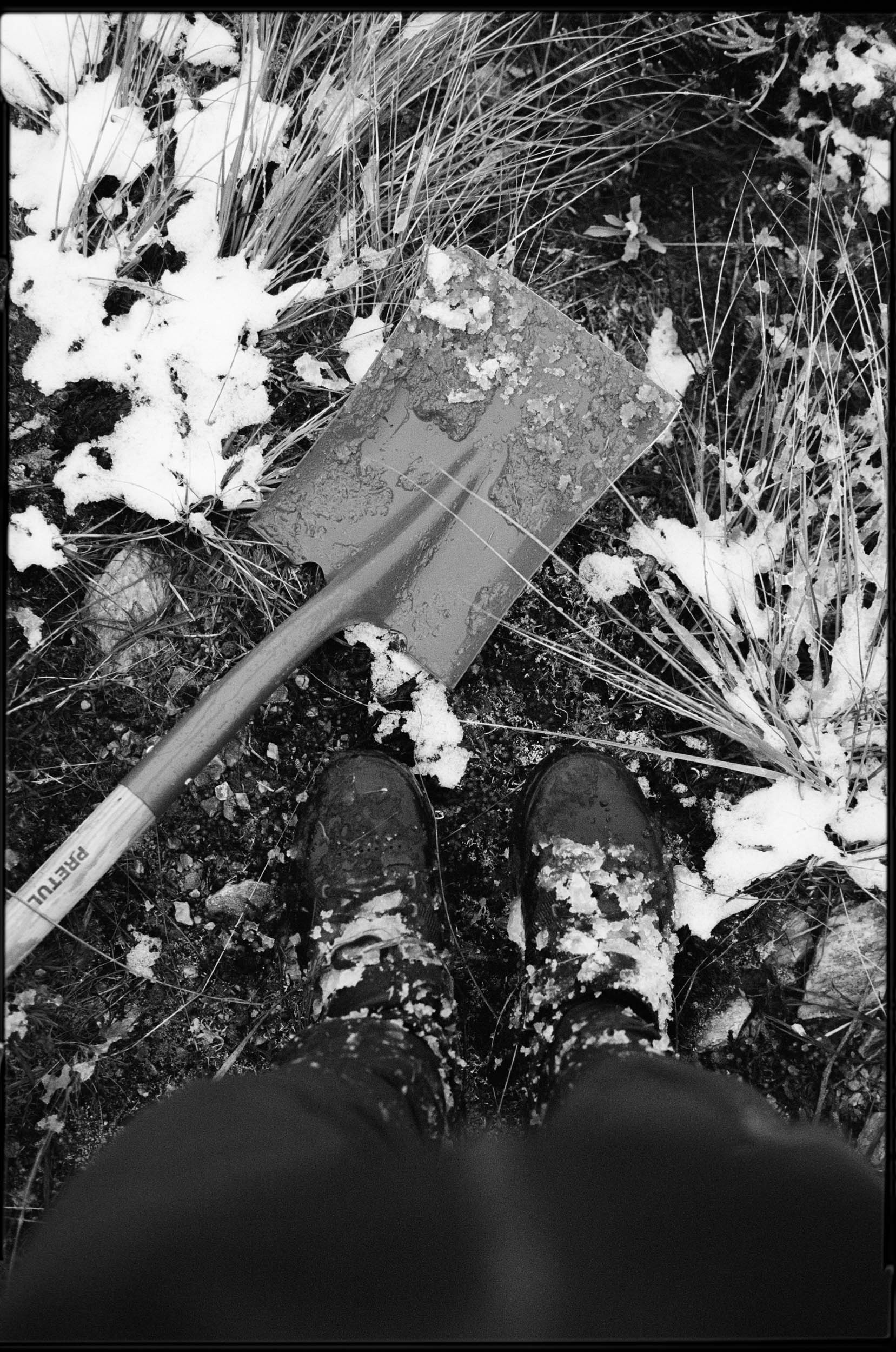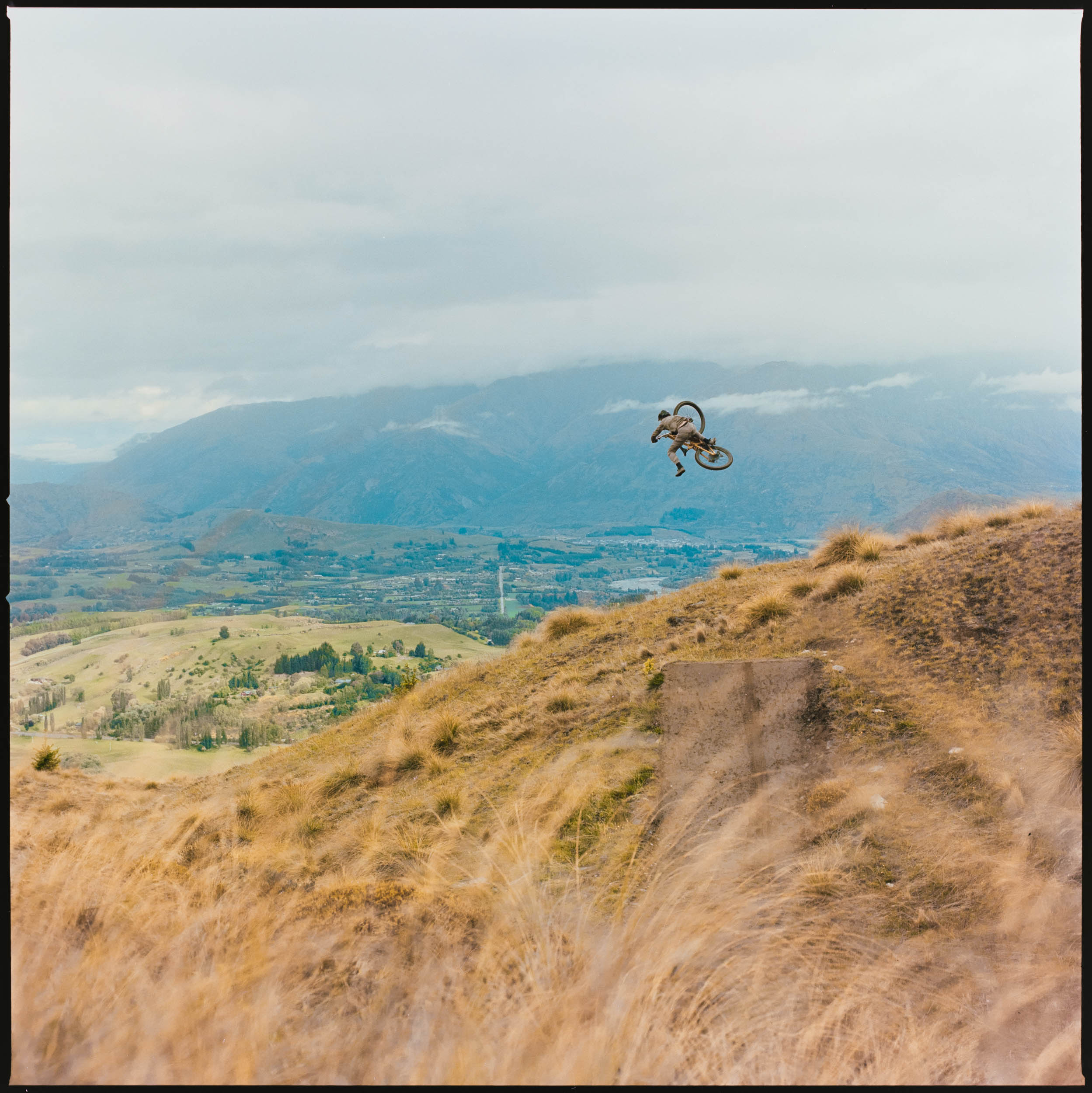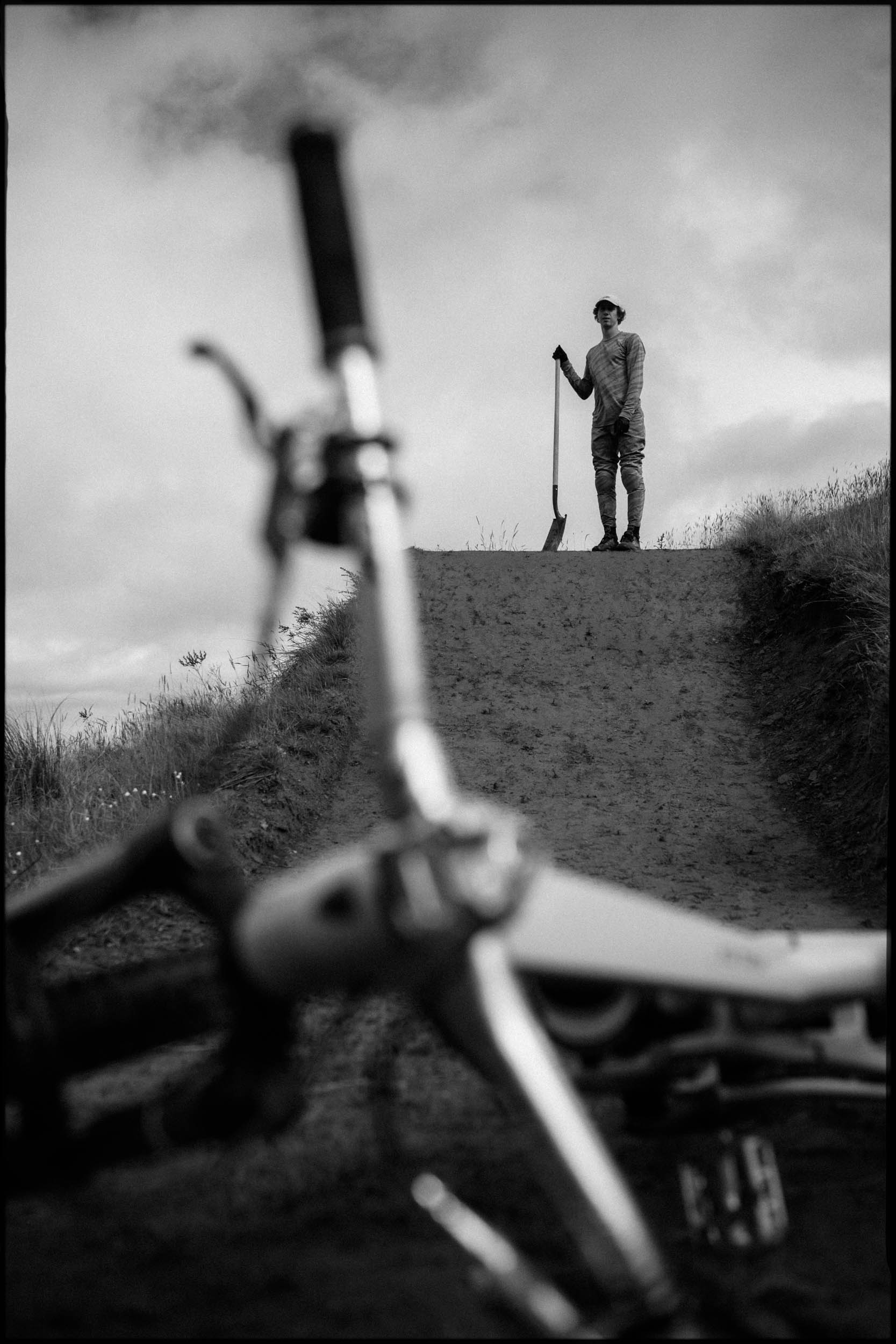 'SKIPPERS CANYON'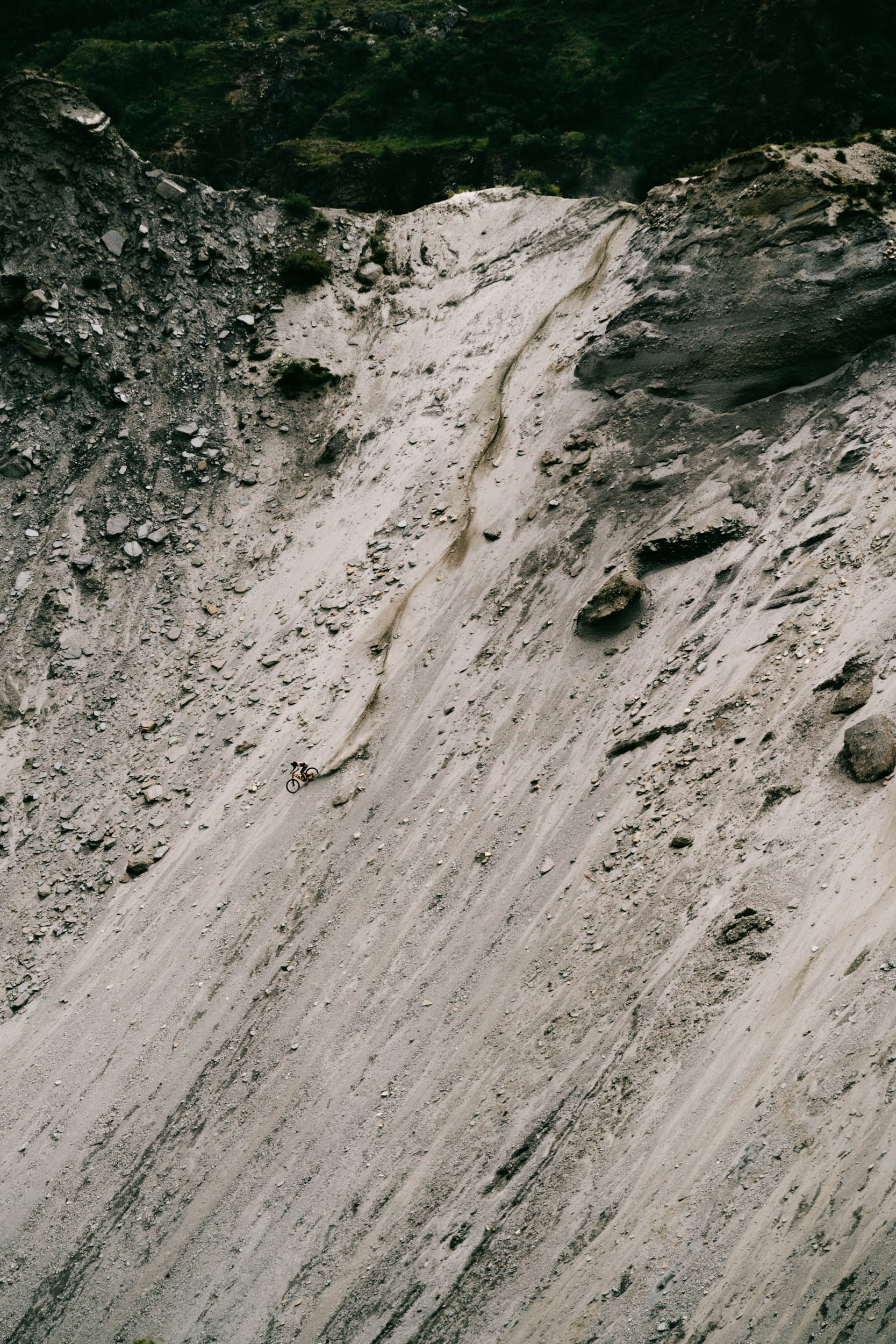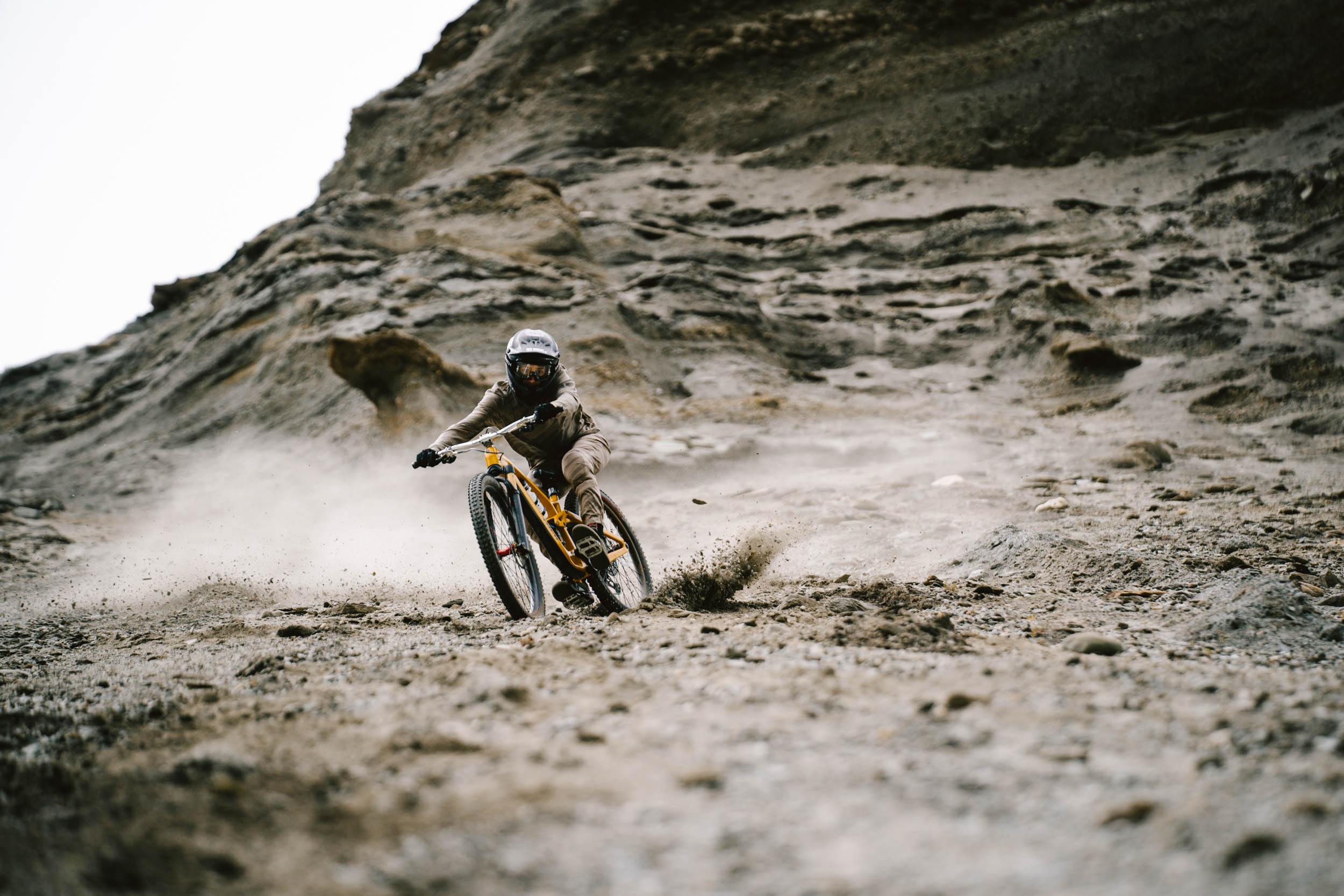 I've always wanted to ride Skippers canyon since I've seen videos of Conor Macfarlane carving turns in here, just looked too good. And well it was! After waiting for a week to give my shoulder at least a bit of time to heal, this was the first location we shot at. It felt insanely good to finally get the first scenes recorded. We drove out of the valley relieved, knowing that we we're on it from now on and could at least make something happen!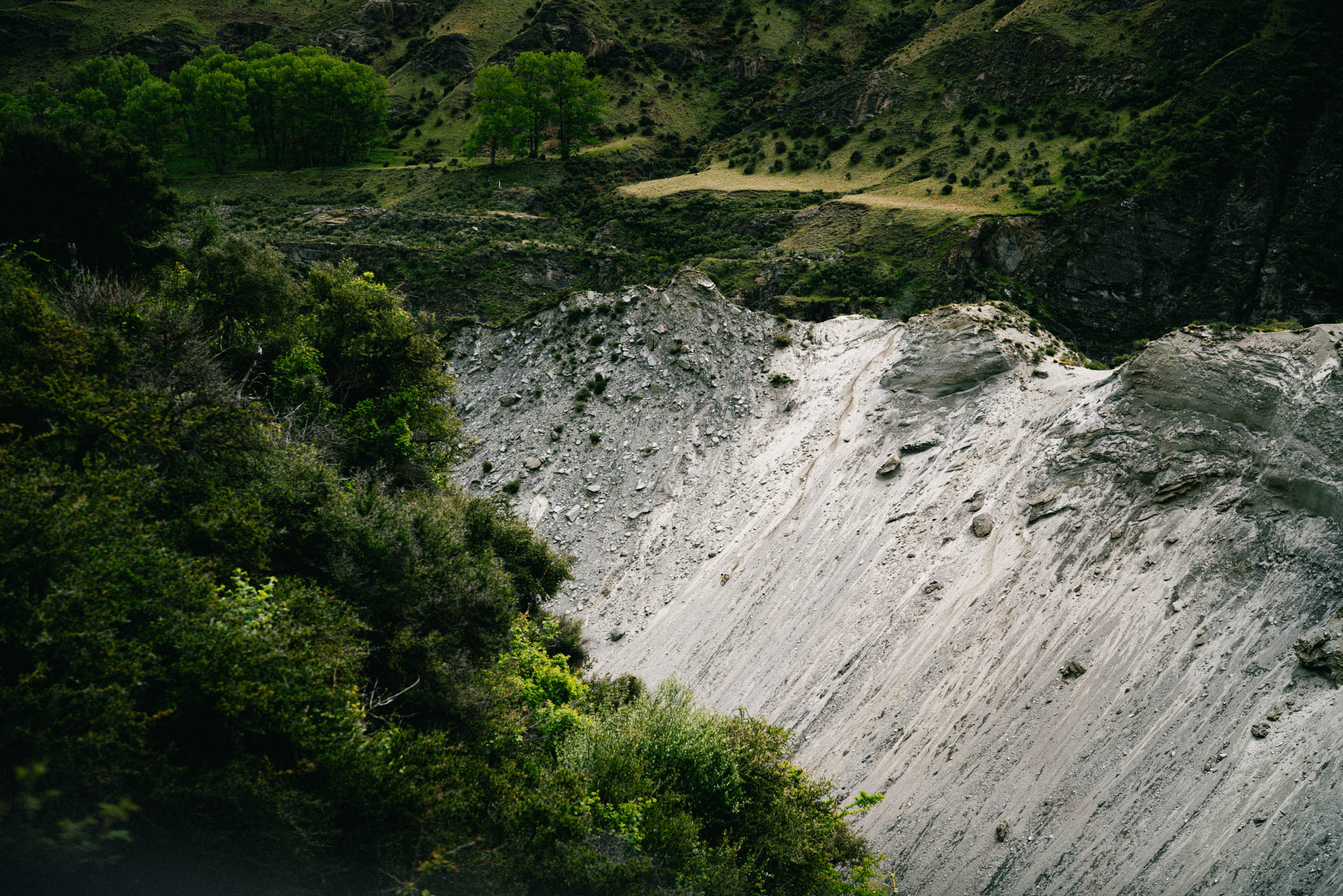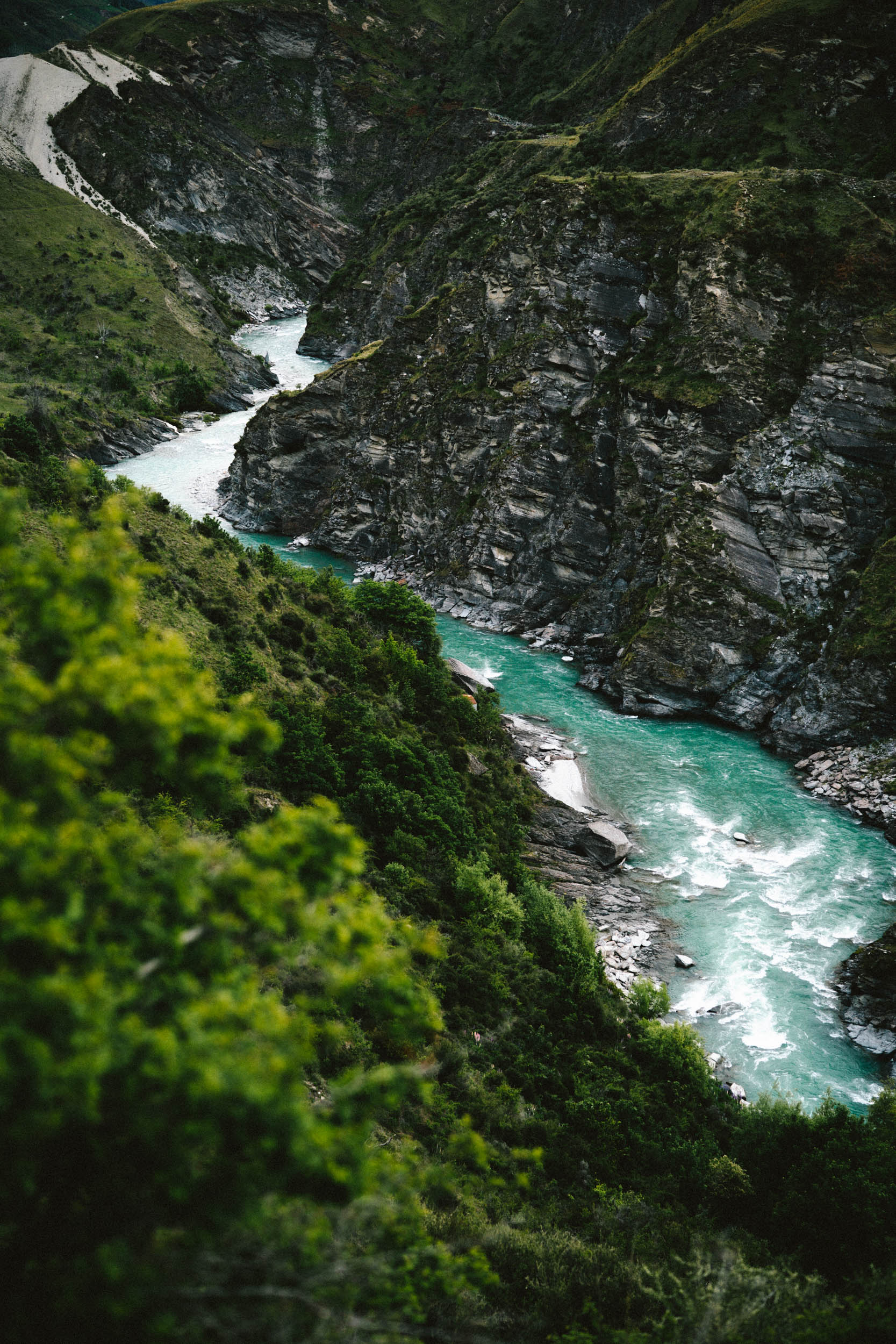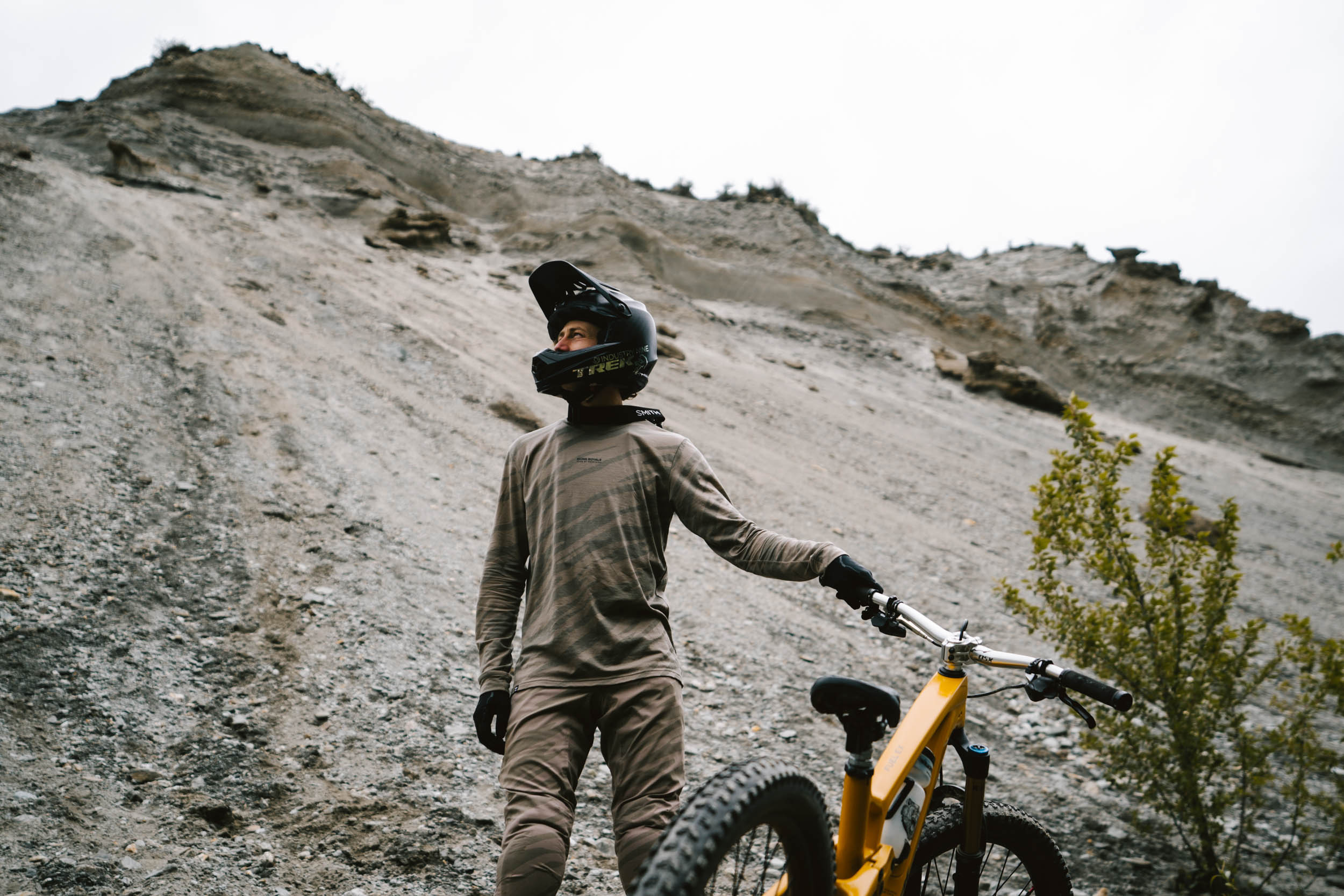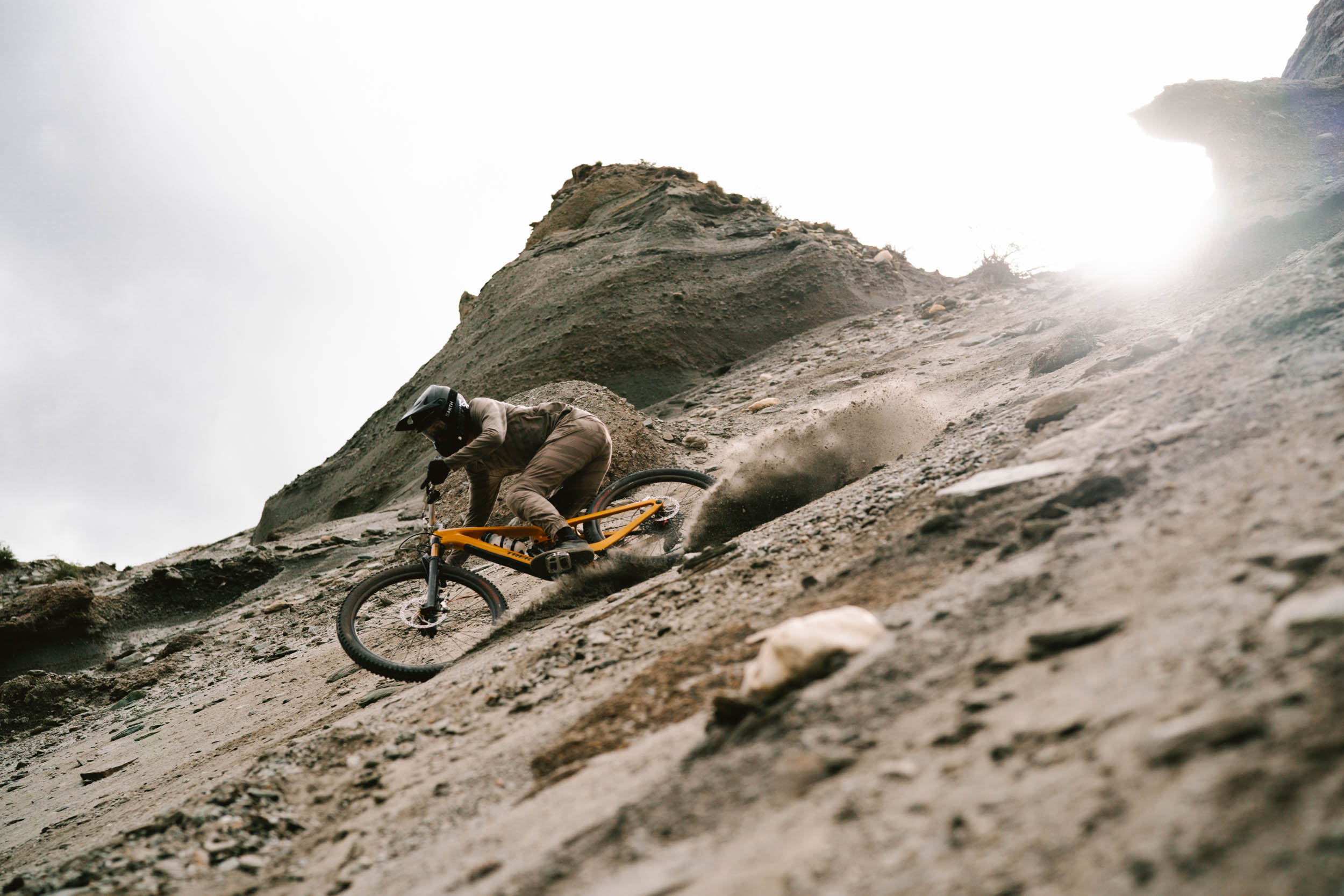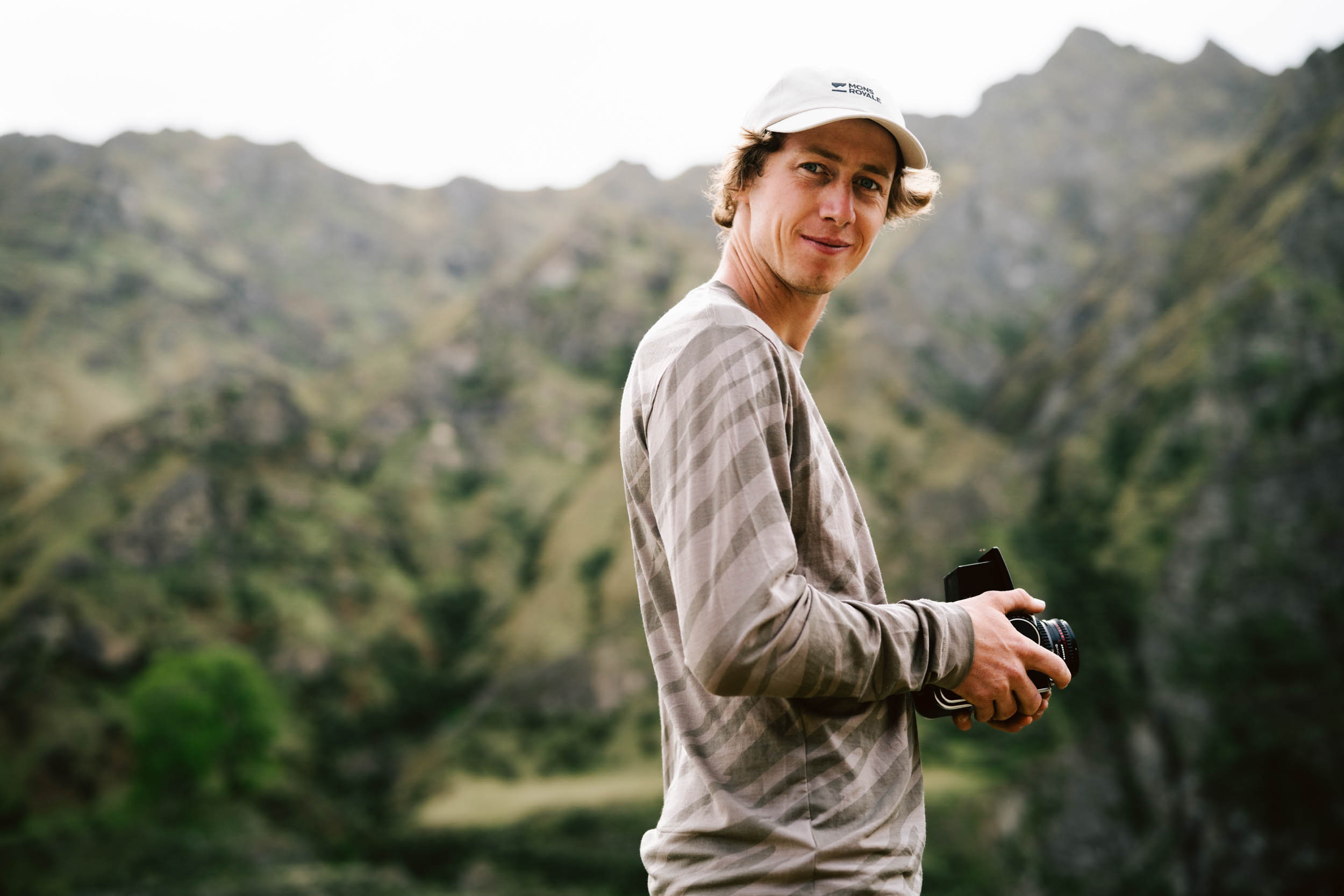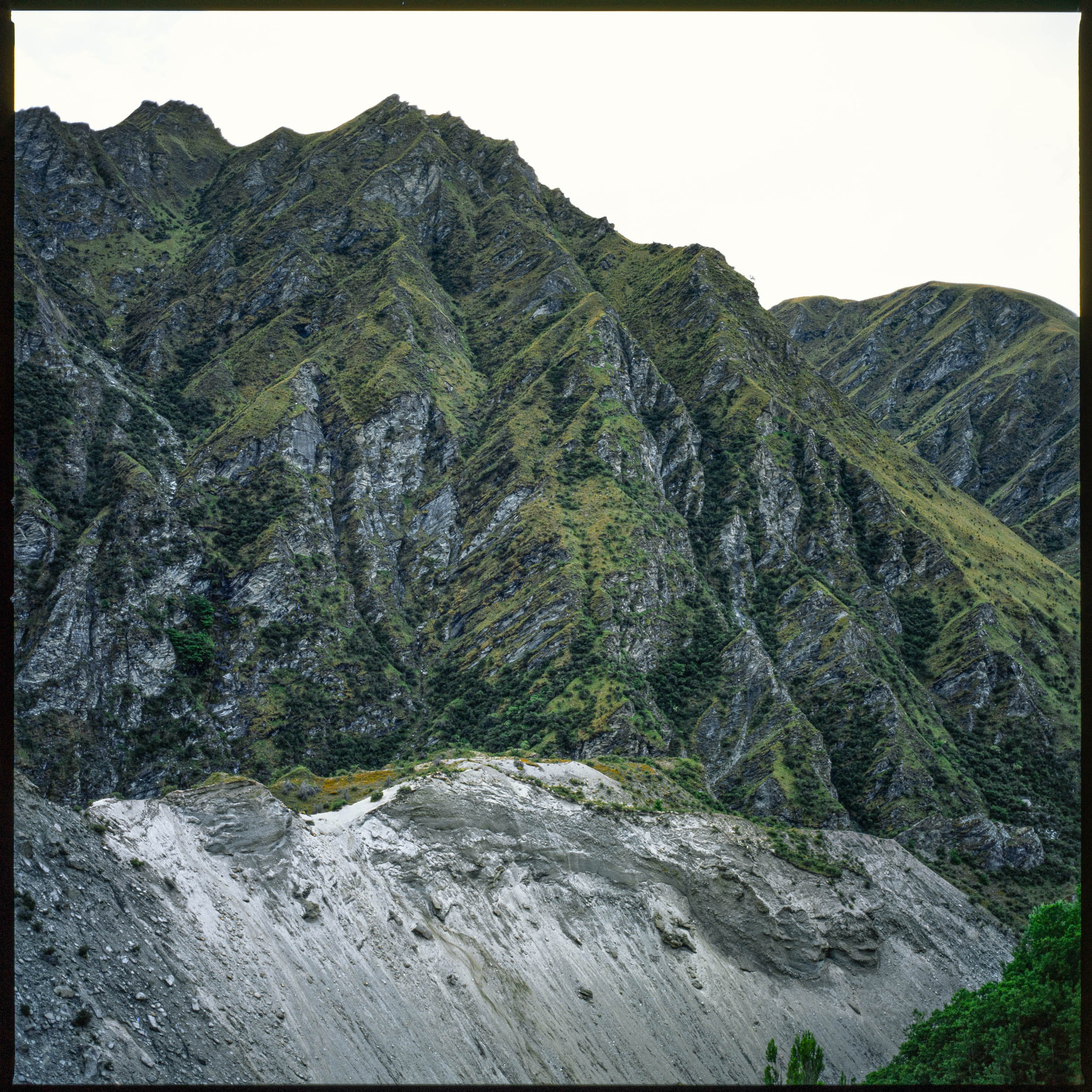 'BETWEEN THE FERNS'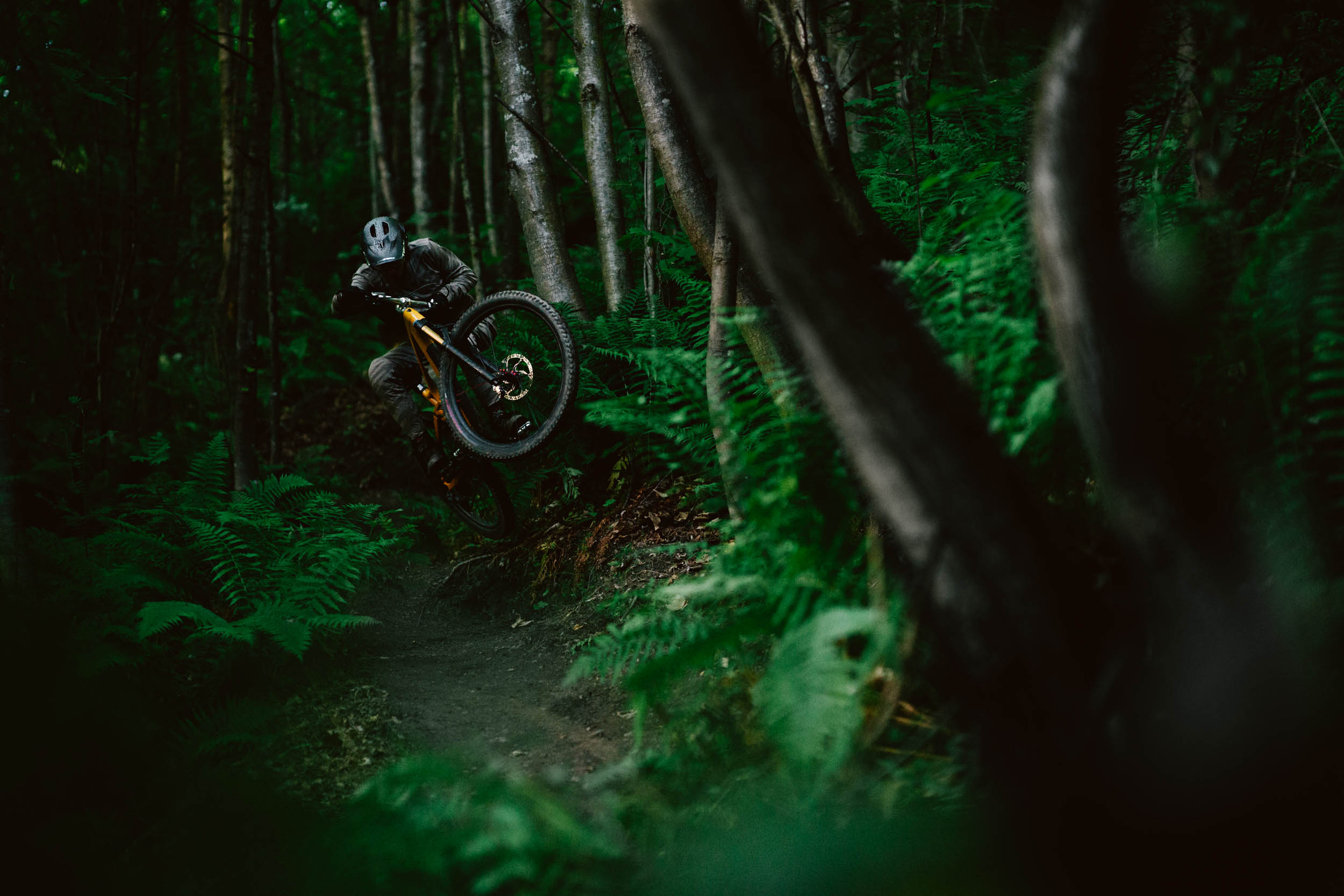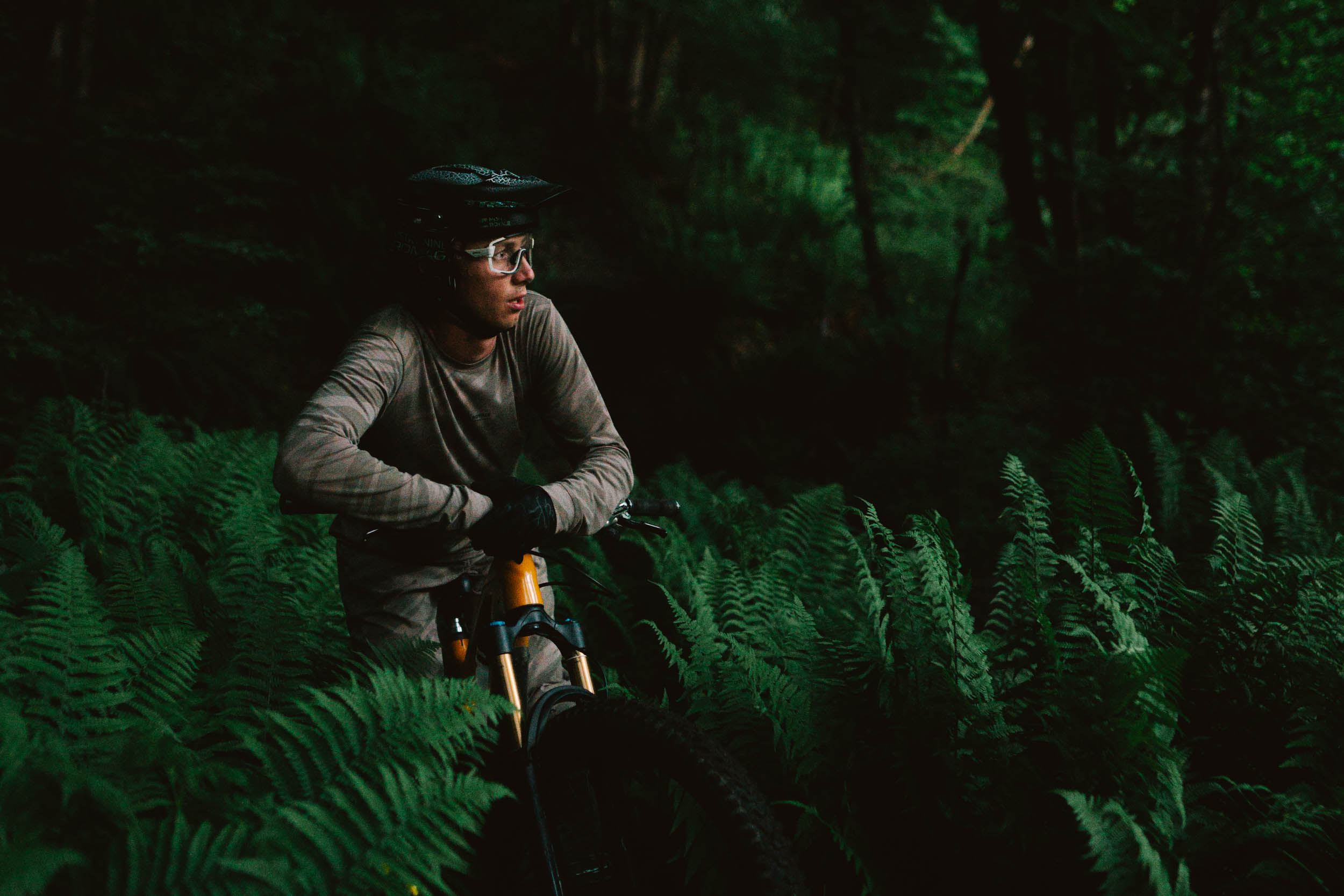 The cable cam. What was only a quick chat, resulted in Toby booking extra luggage to bring a cable cam over to New Zealand. Since the shooting window was cut short we couldn't make use of it as much as we wished but we still got one solid day using it. Well, we got one shot. After we finally had found a good location to set up the cable I decided to make it a real challenge and came up with a rather complex shot. As if it wasn't hard enough already to get a 100m cable set up in a forest way too tight for it - Sorry Toby. Good times anyhow and we got what we needed at the end of the day.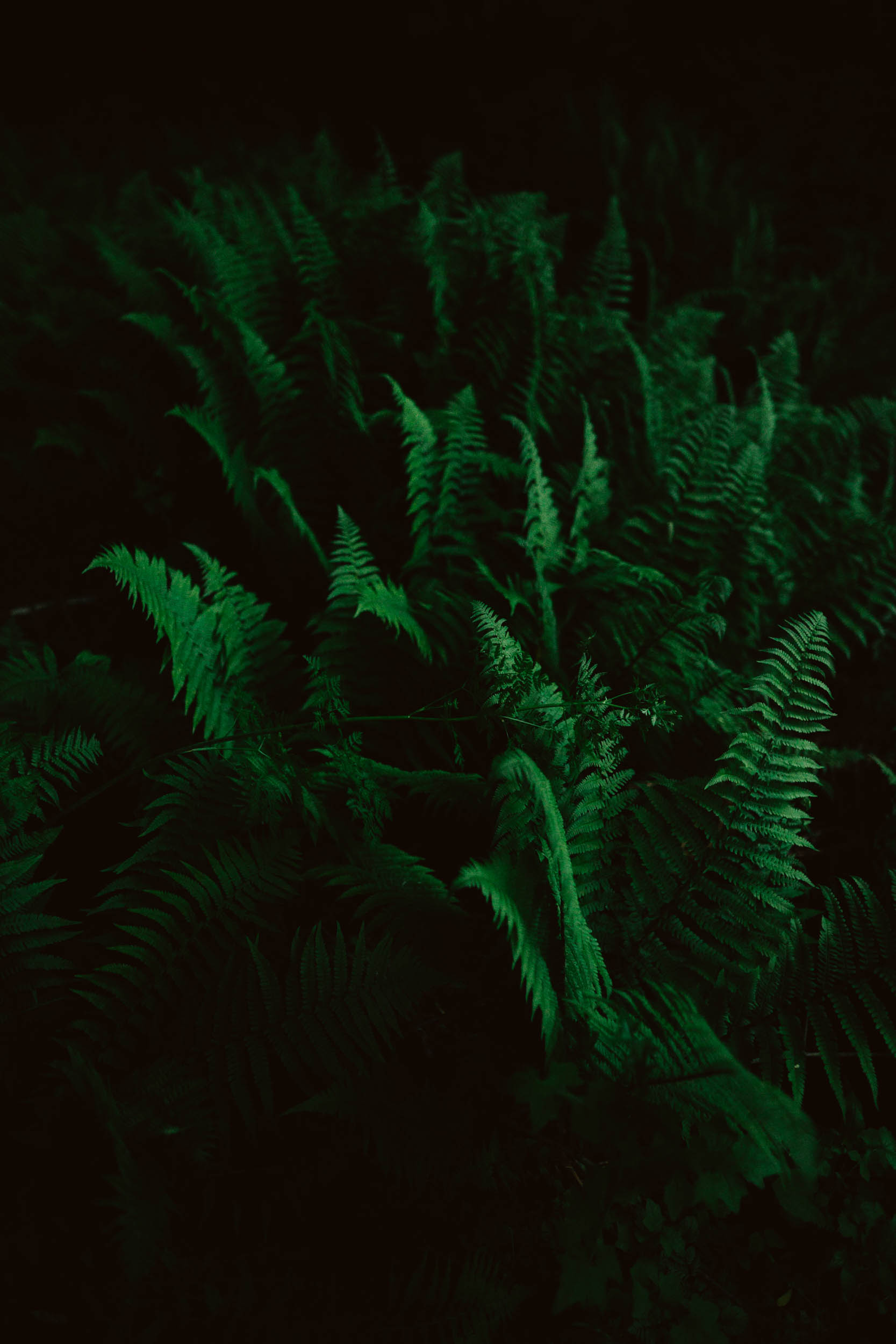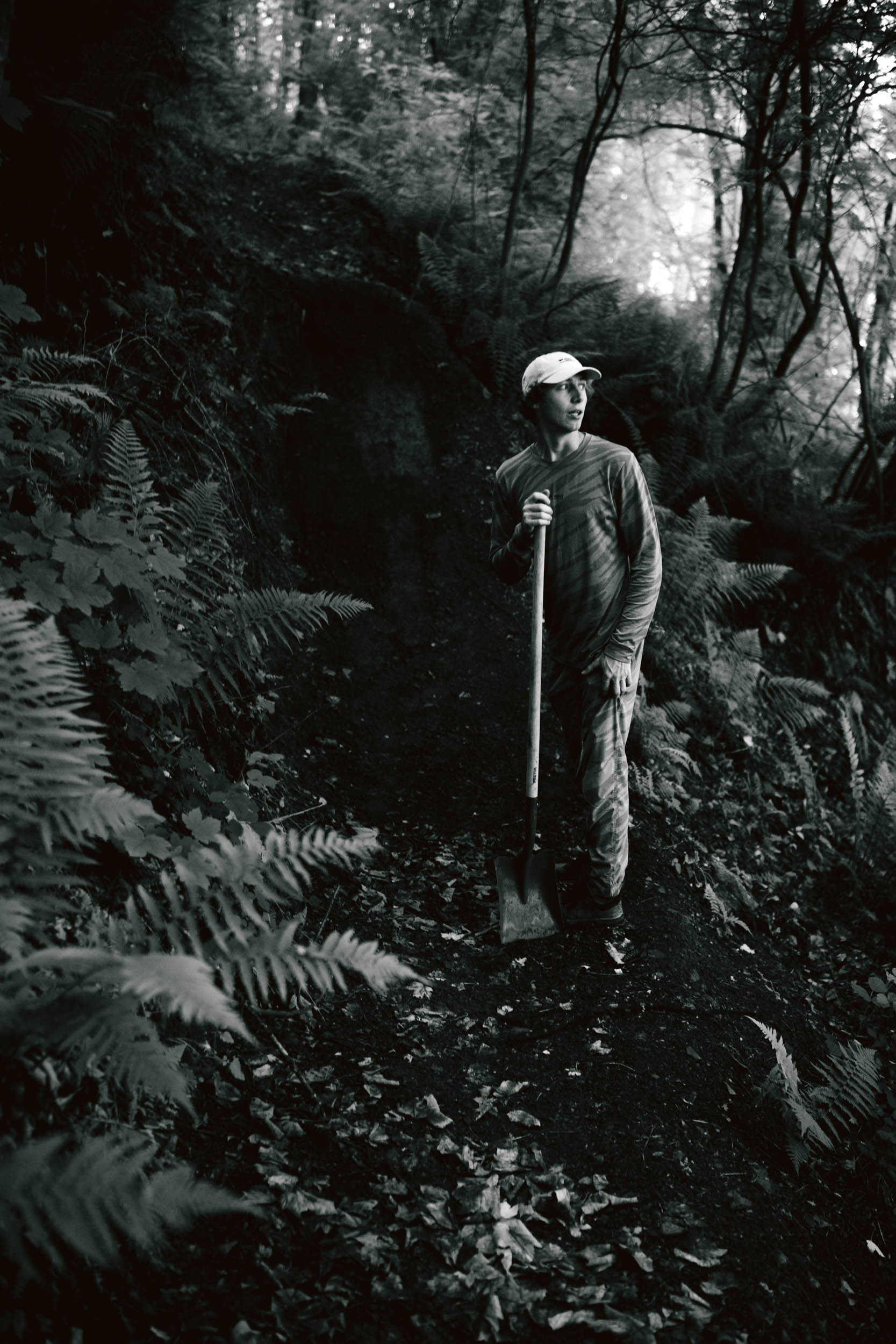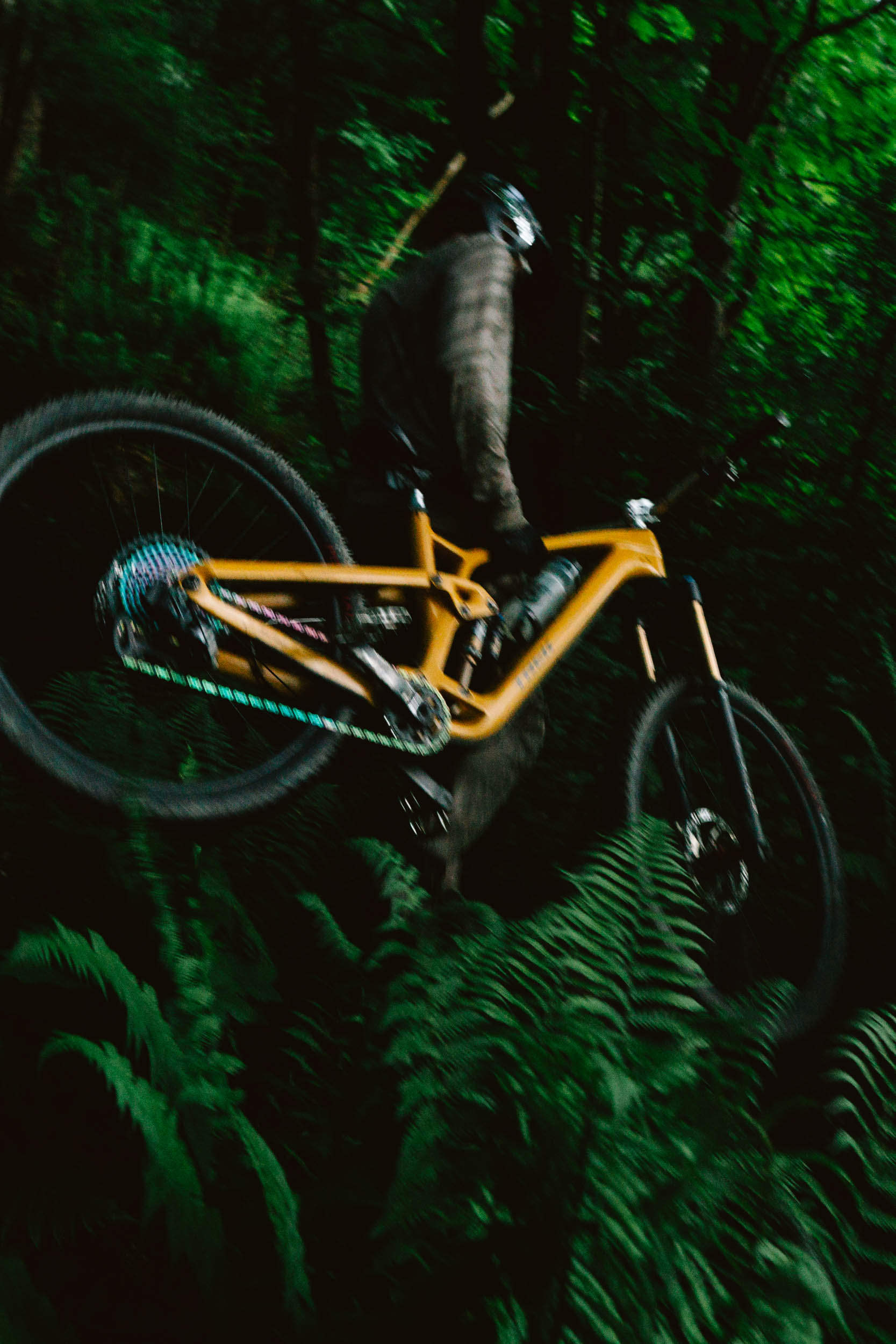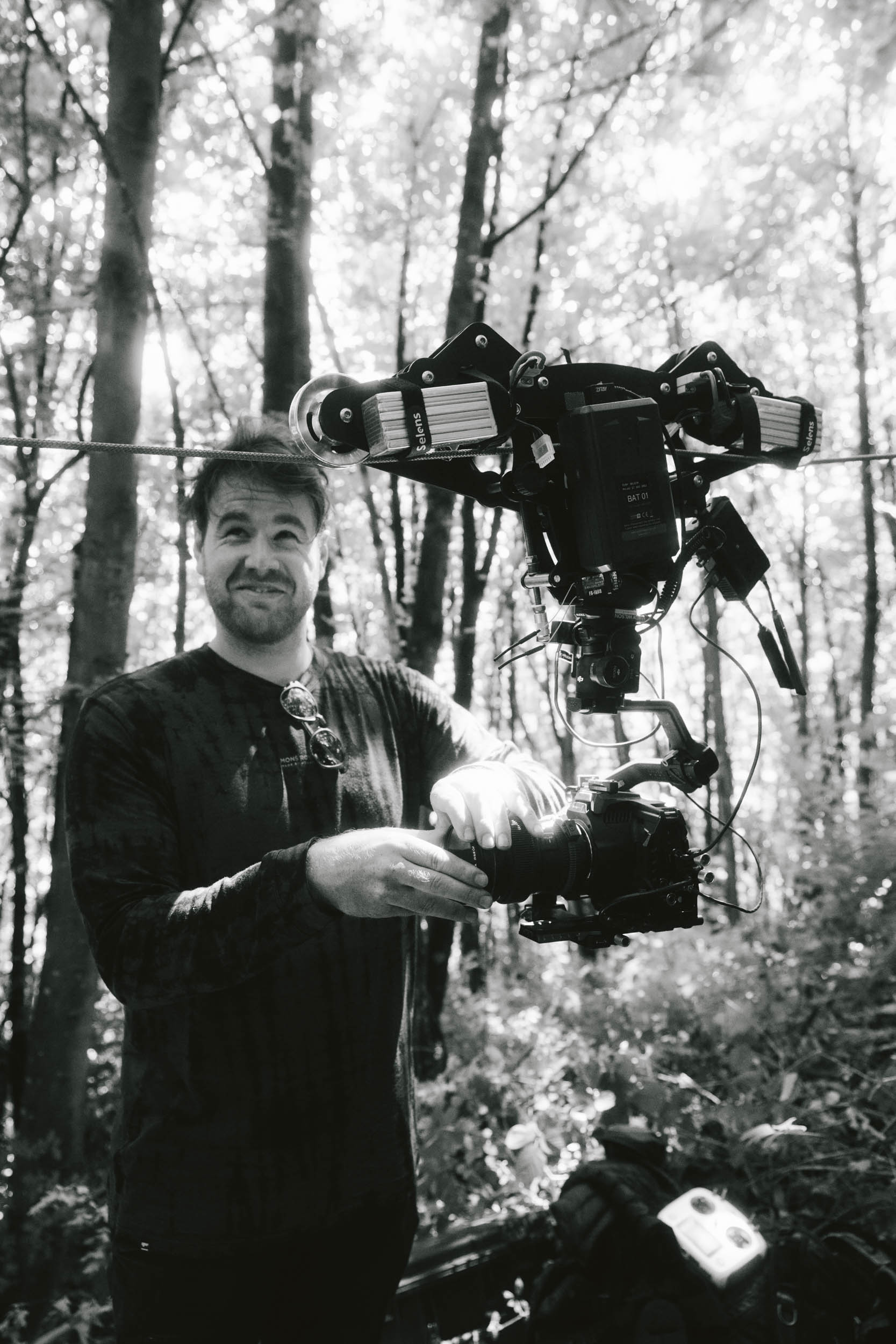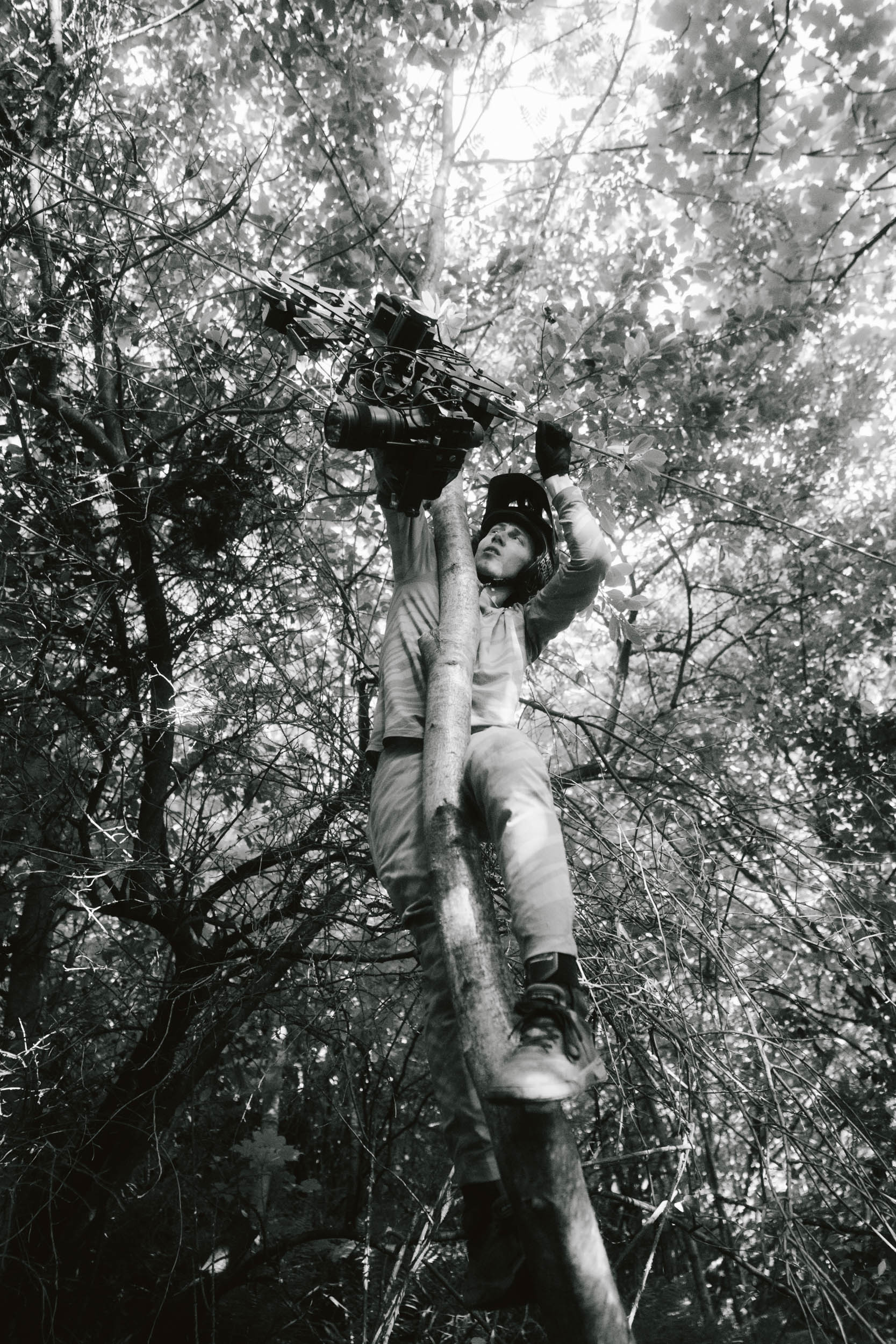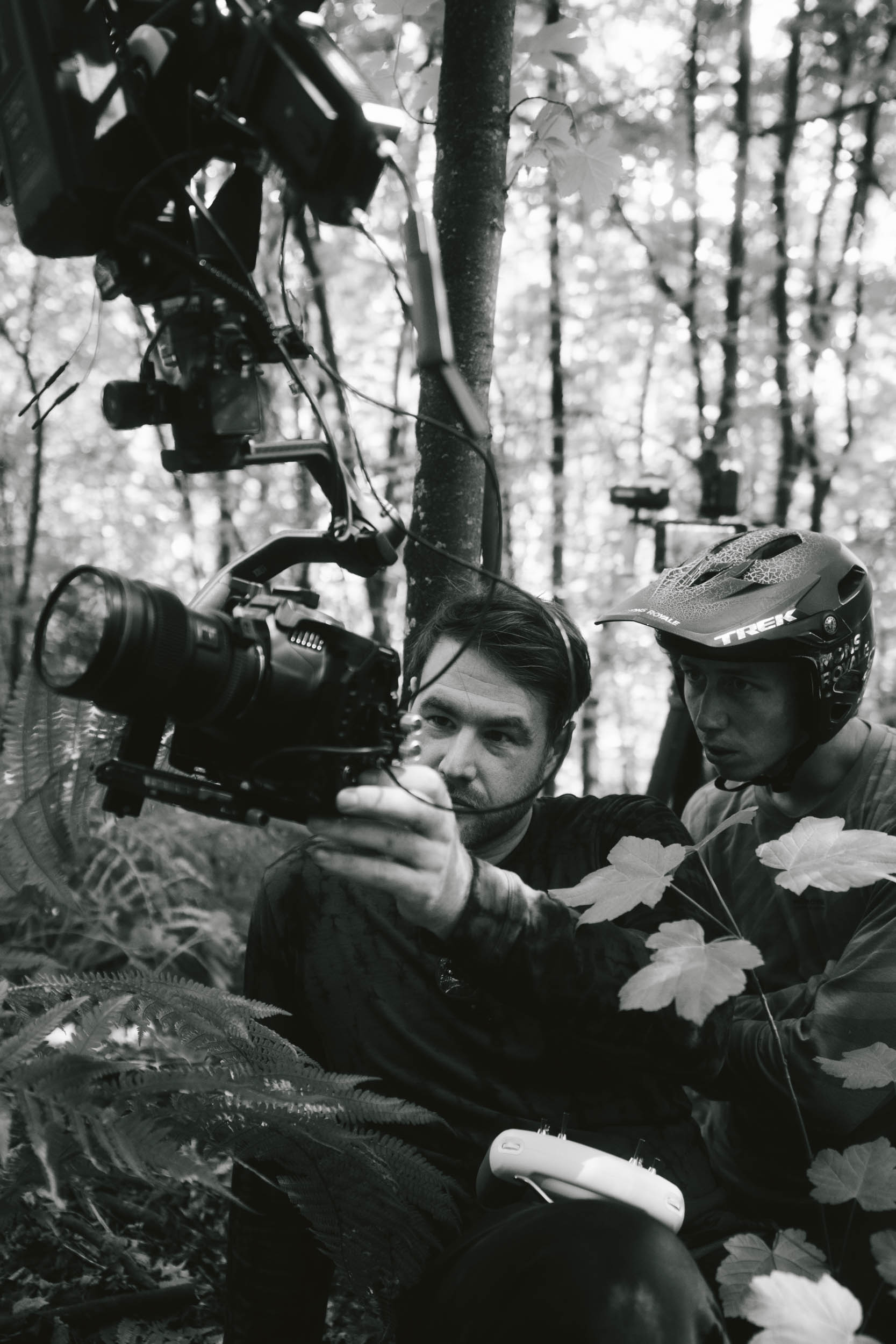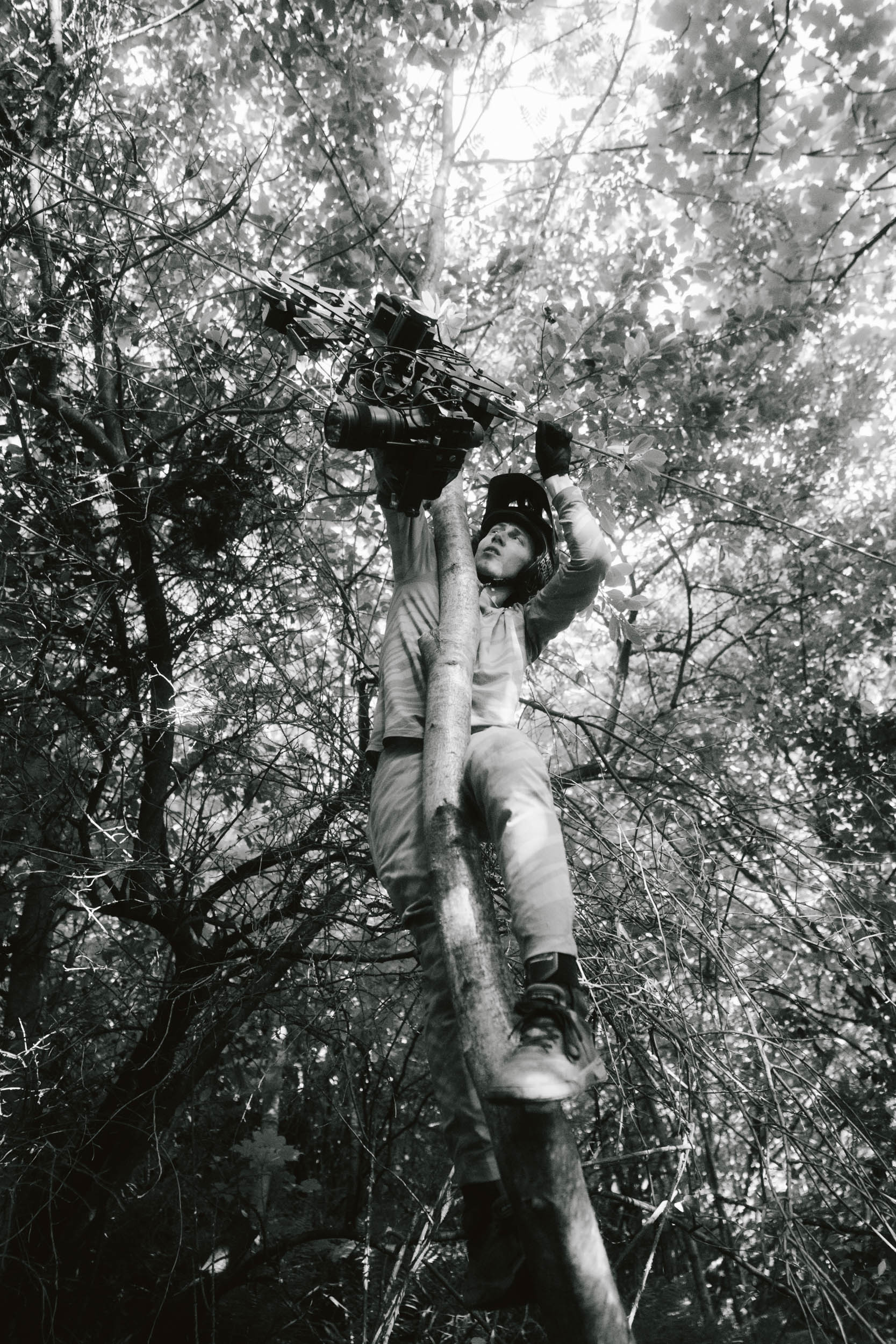 'THE CLIFFS'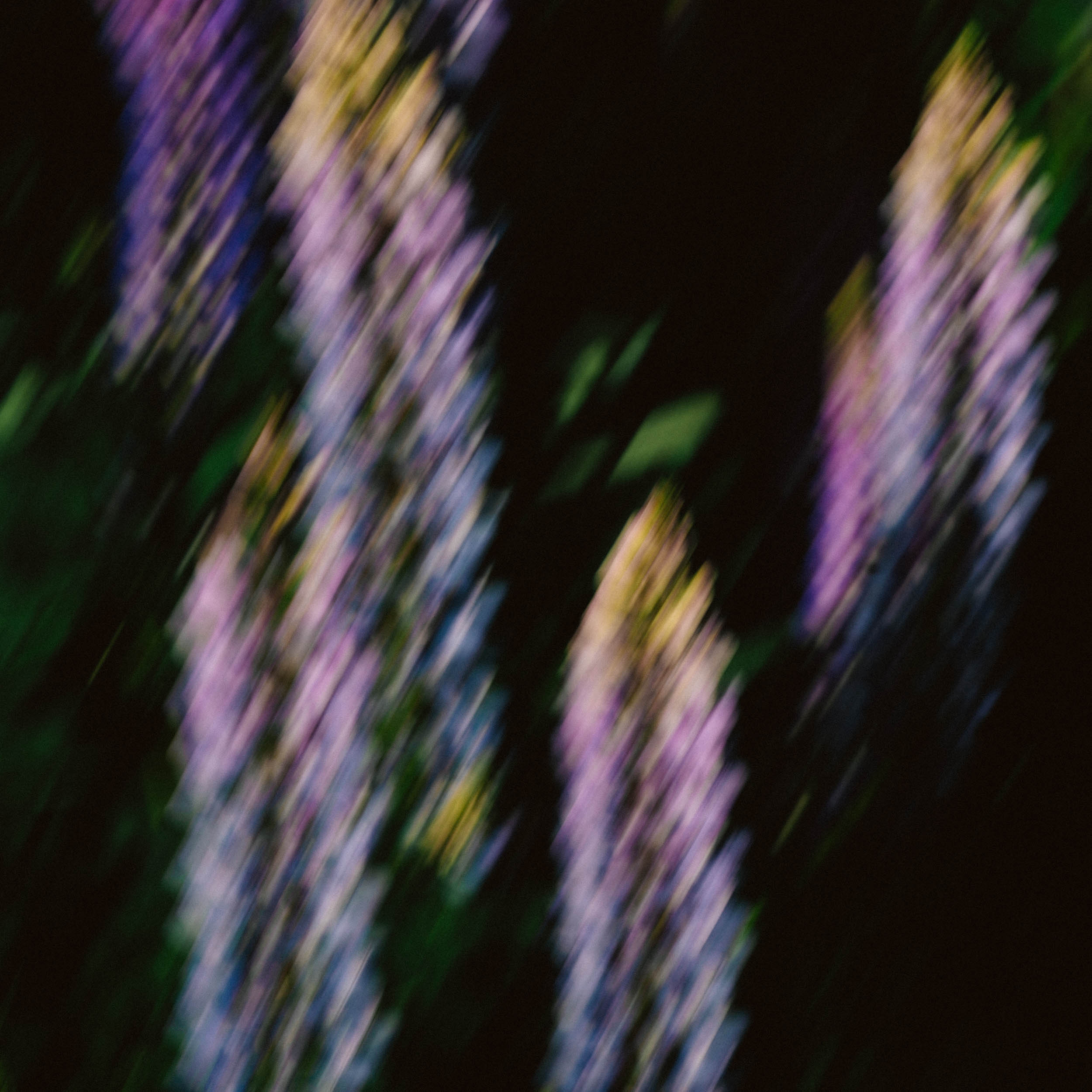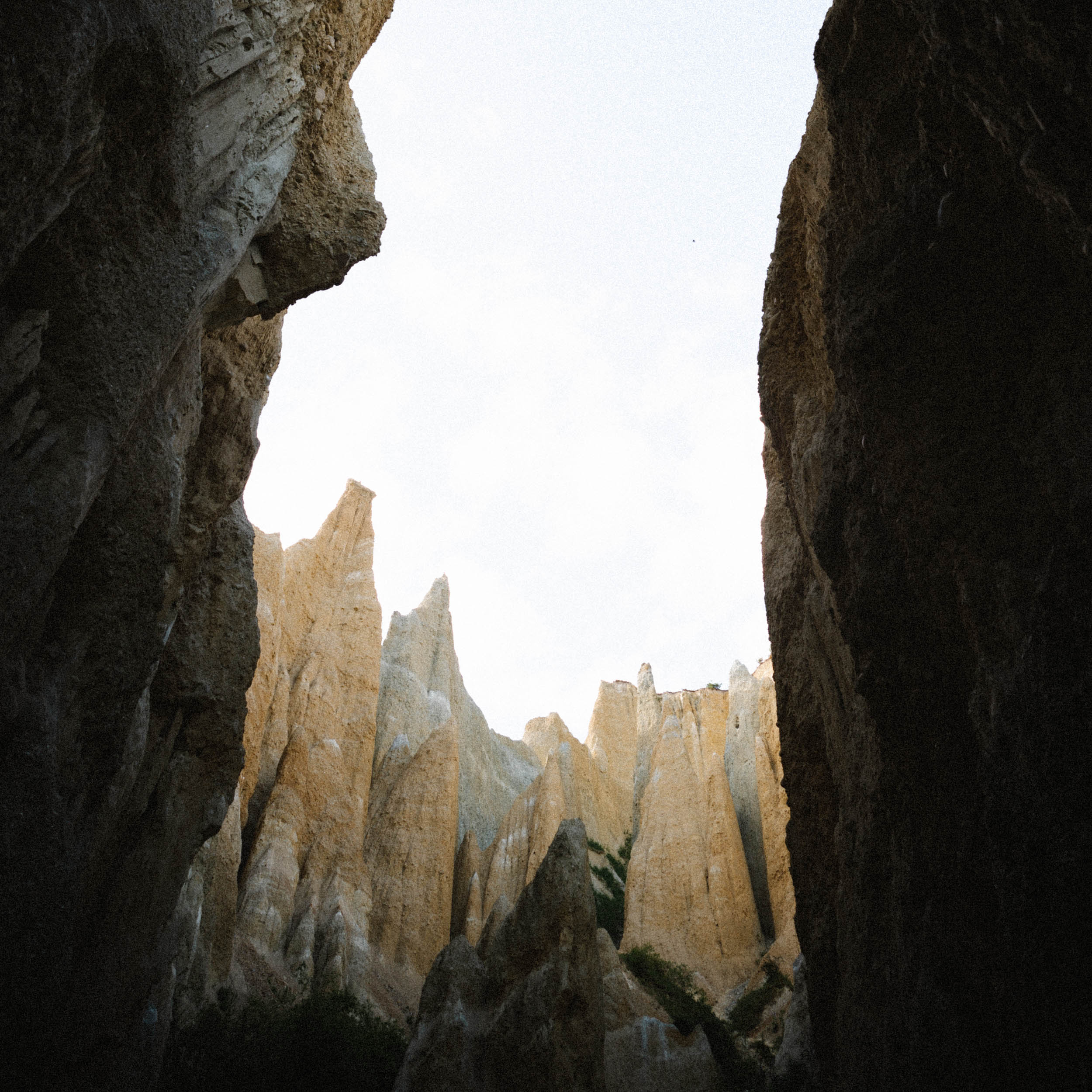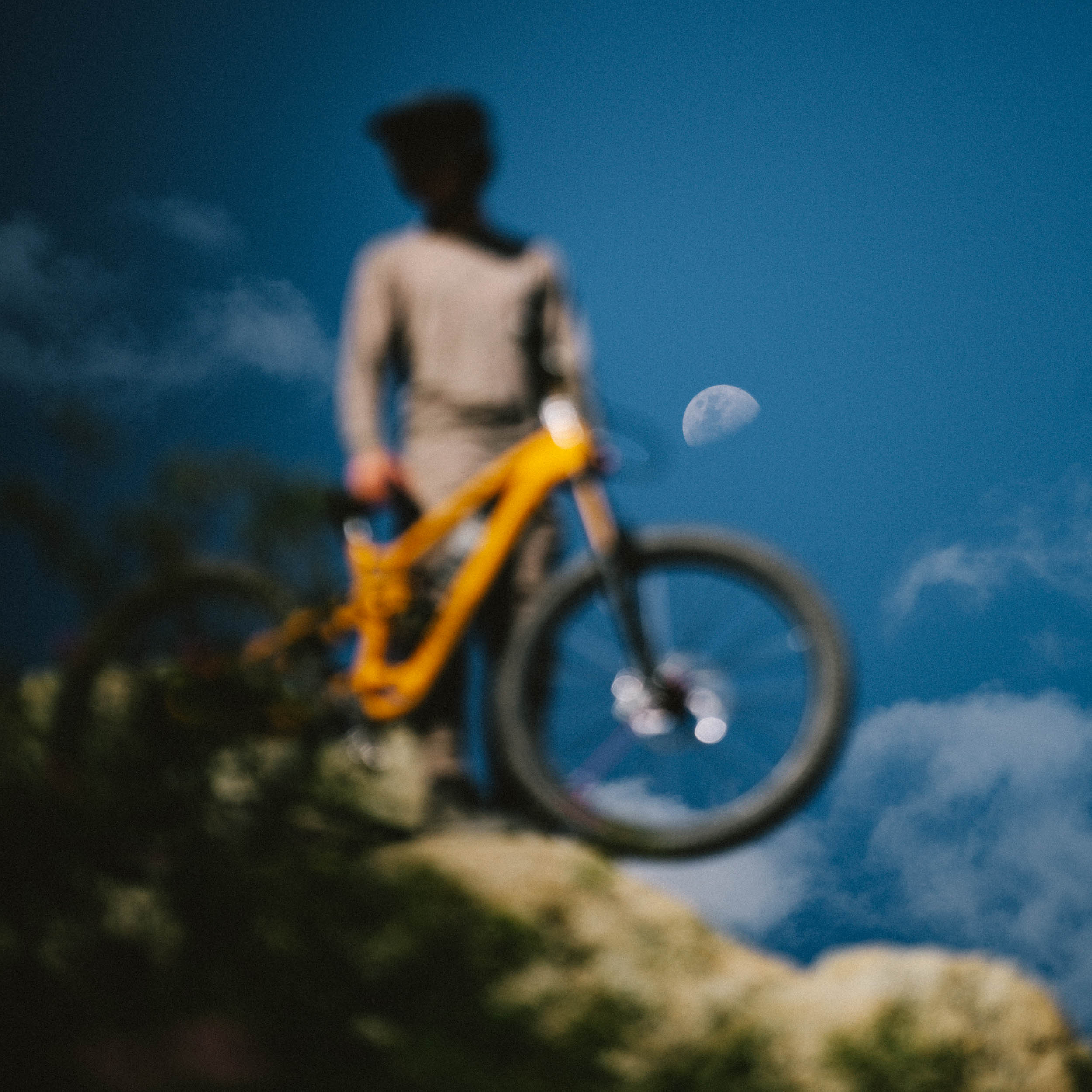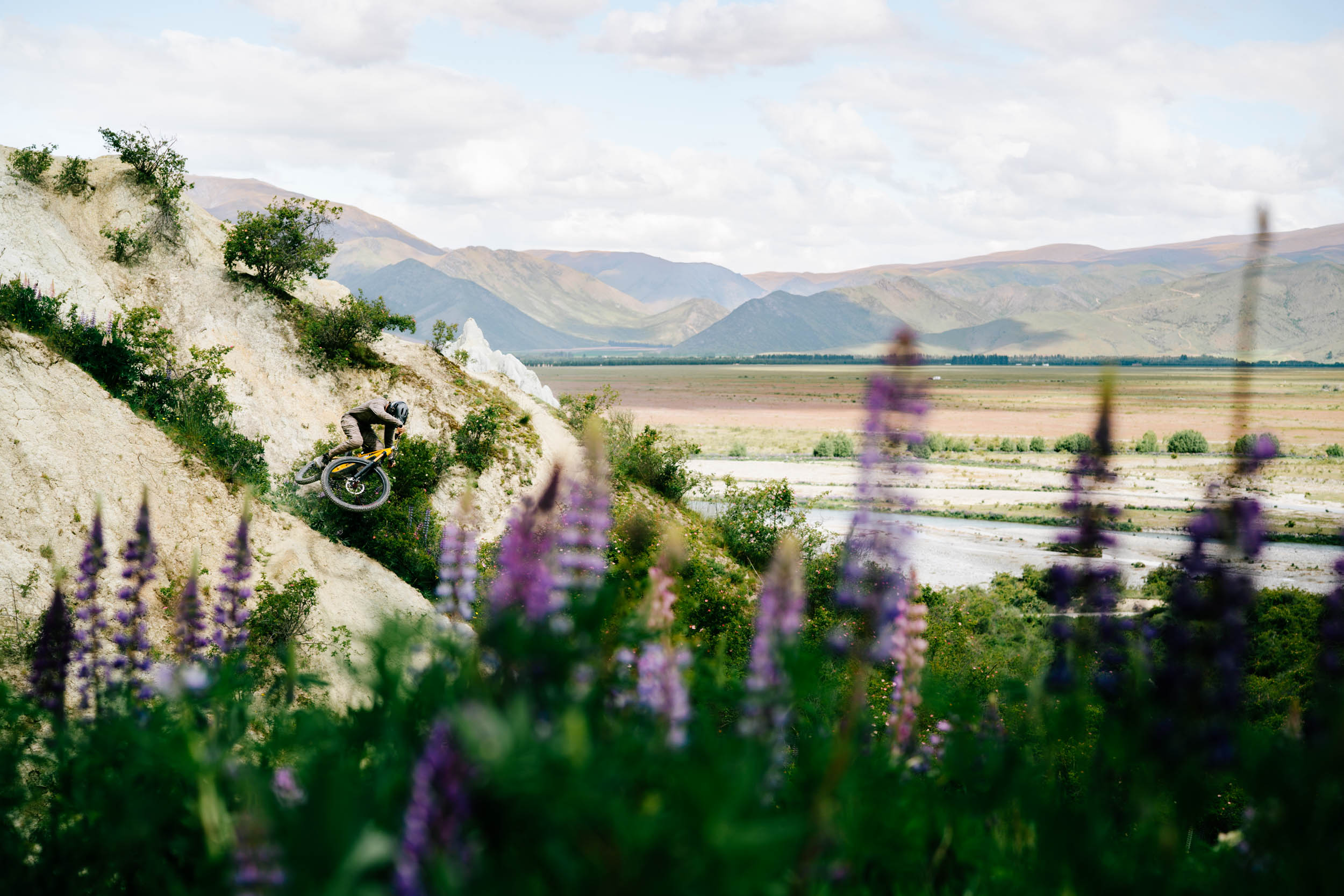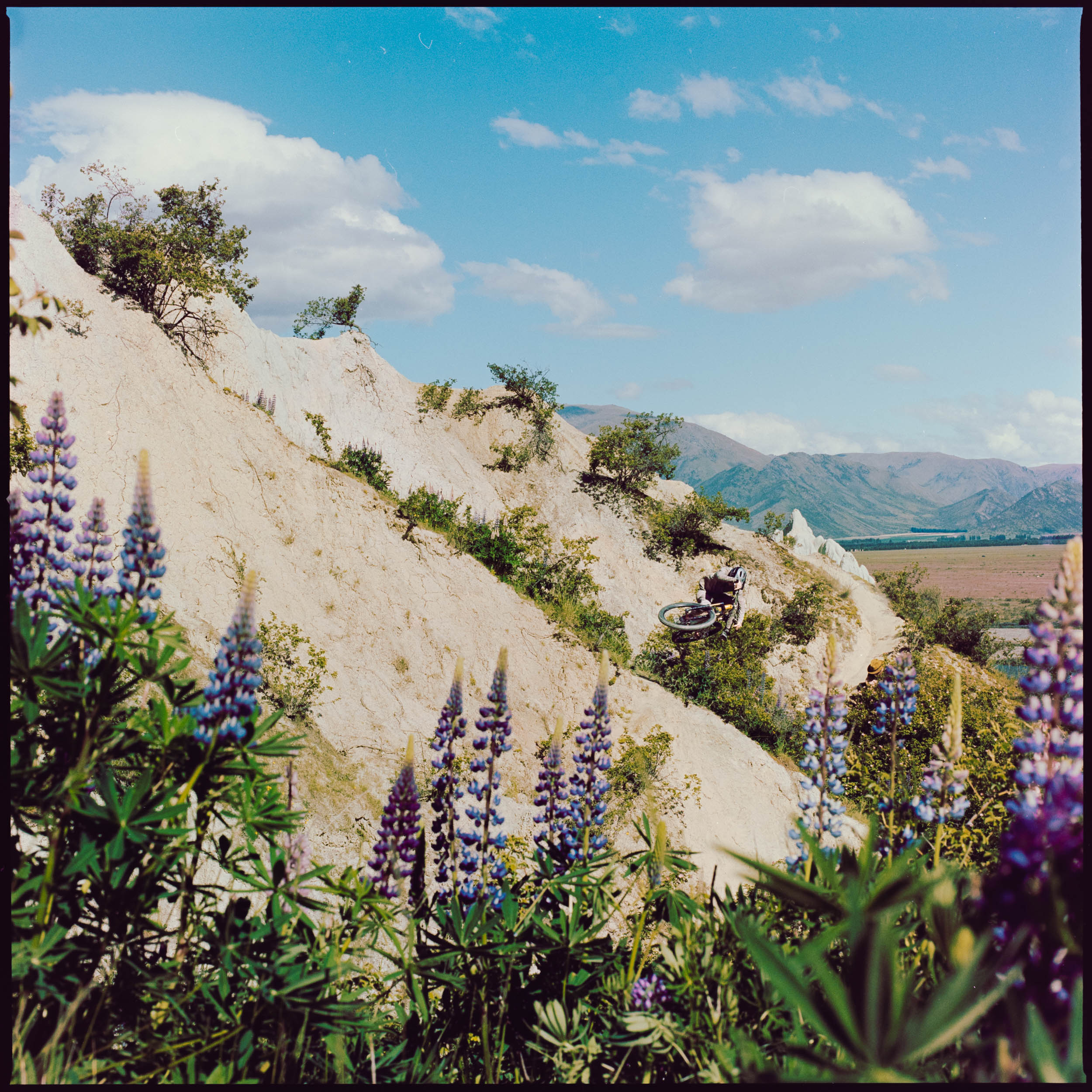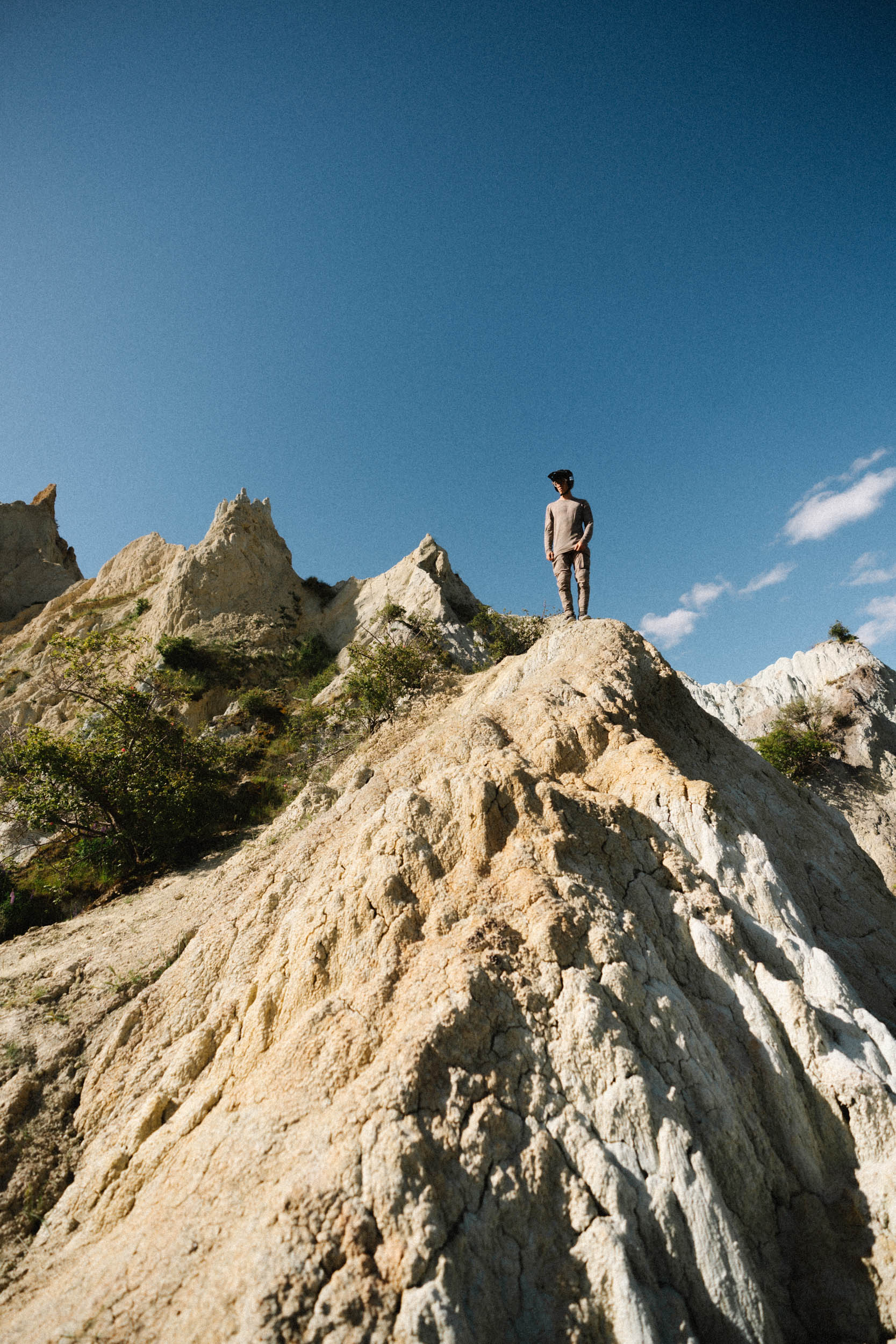 'GLENDHU BAY'
I've gotten to ride in this epic place for the first time in 2019. also while filming for a Mons video. Back then there was nothing but a little jump on one of the hills and a berm we built. - been cool to come back a few years later and see the entire trailnetwork that's developed since.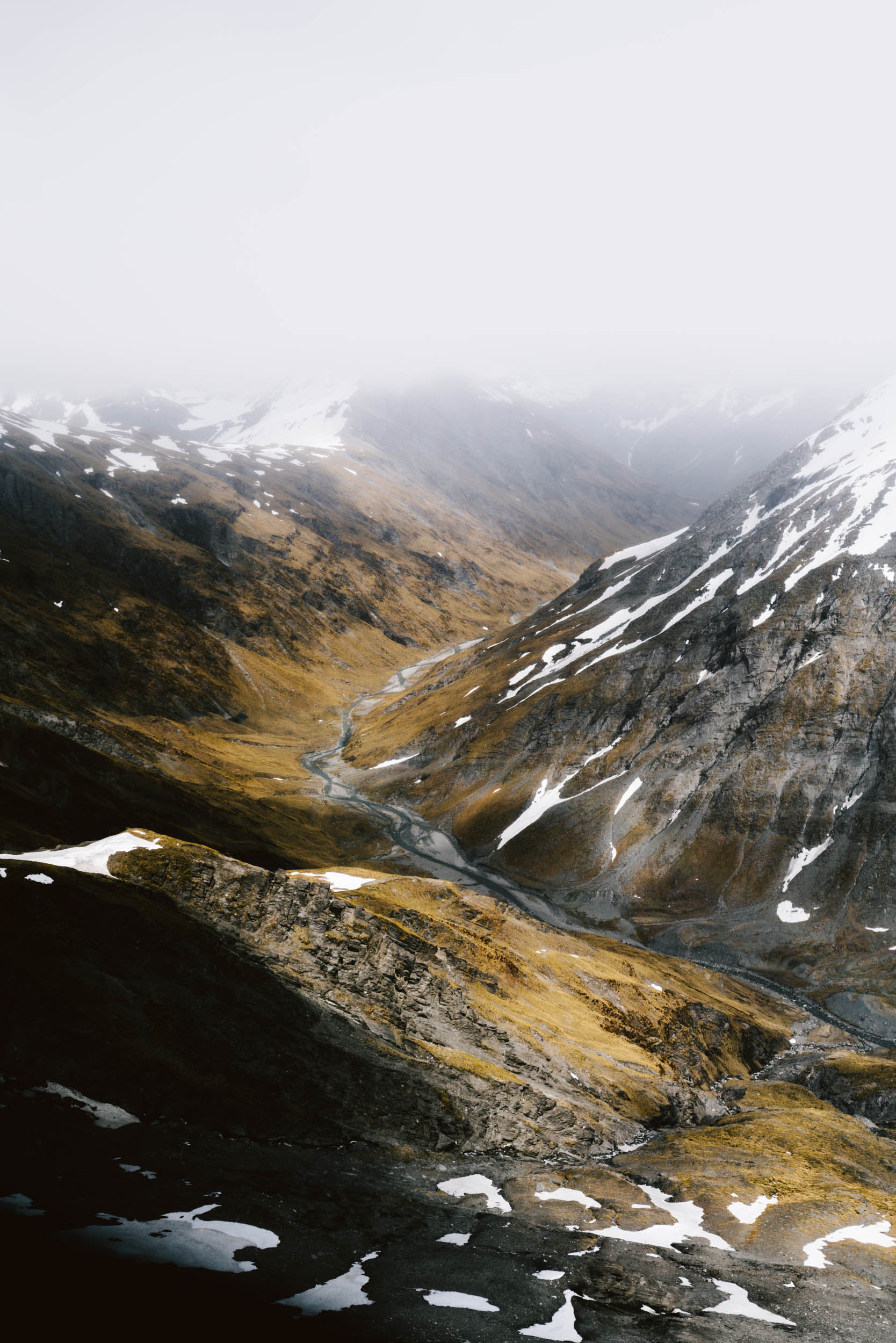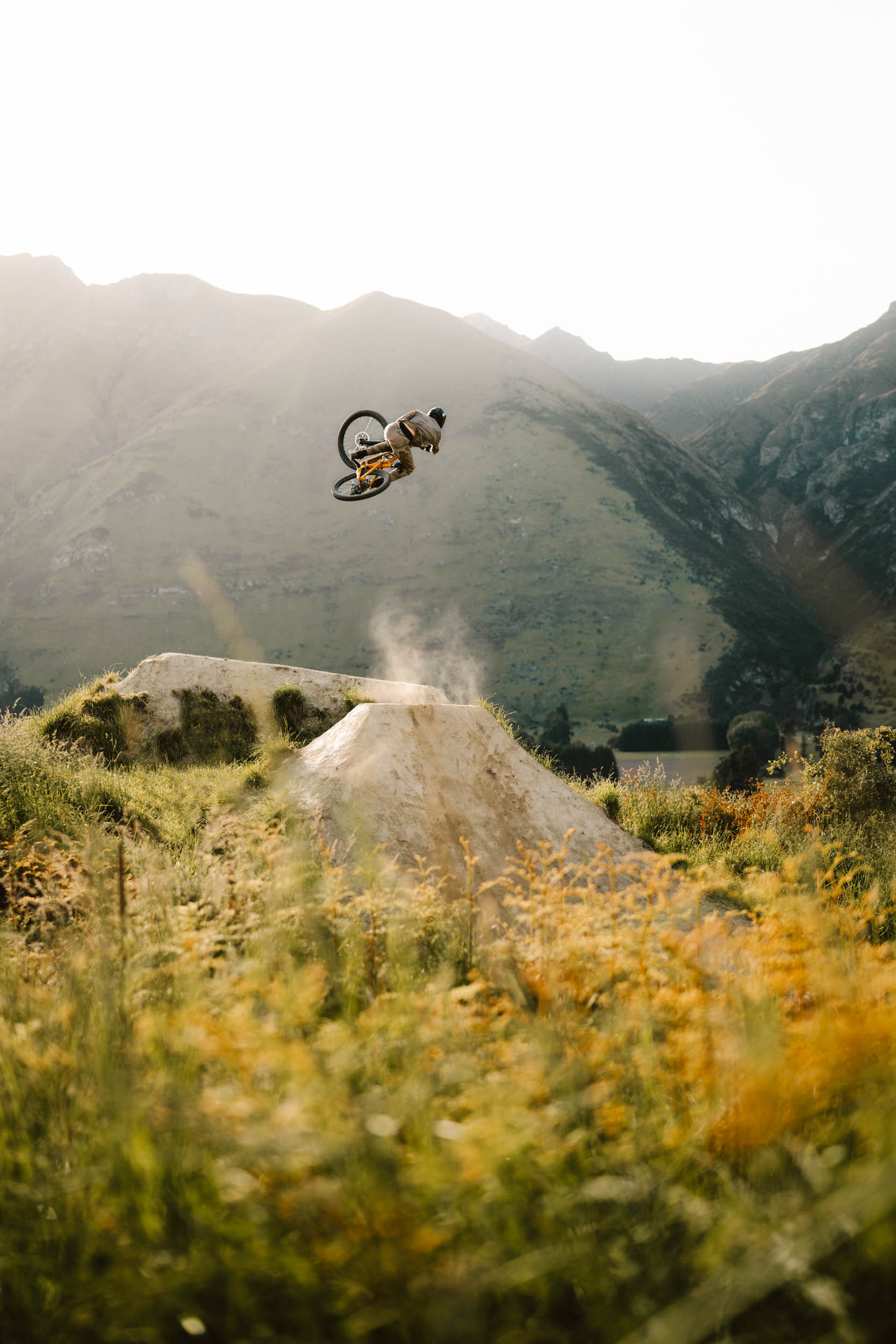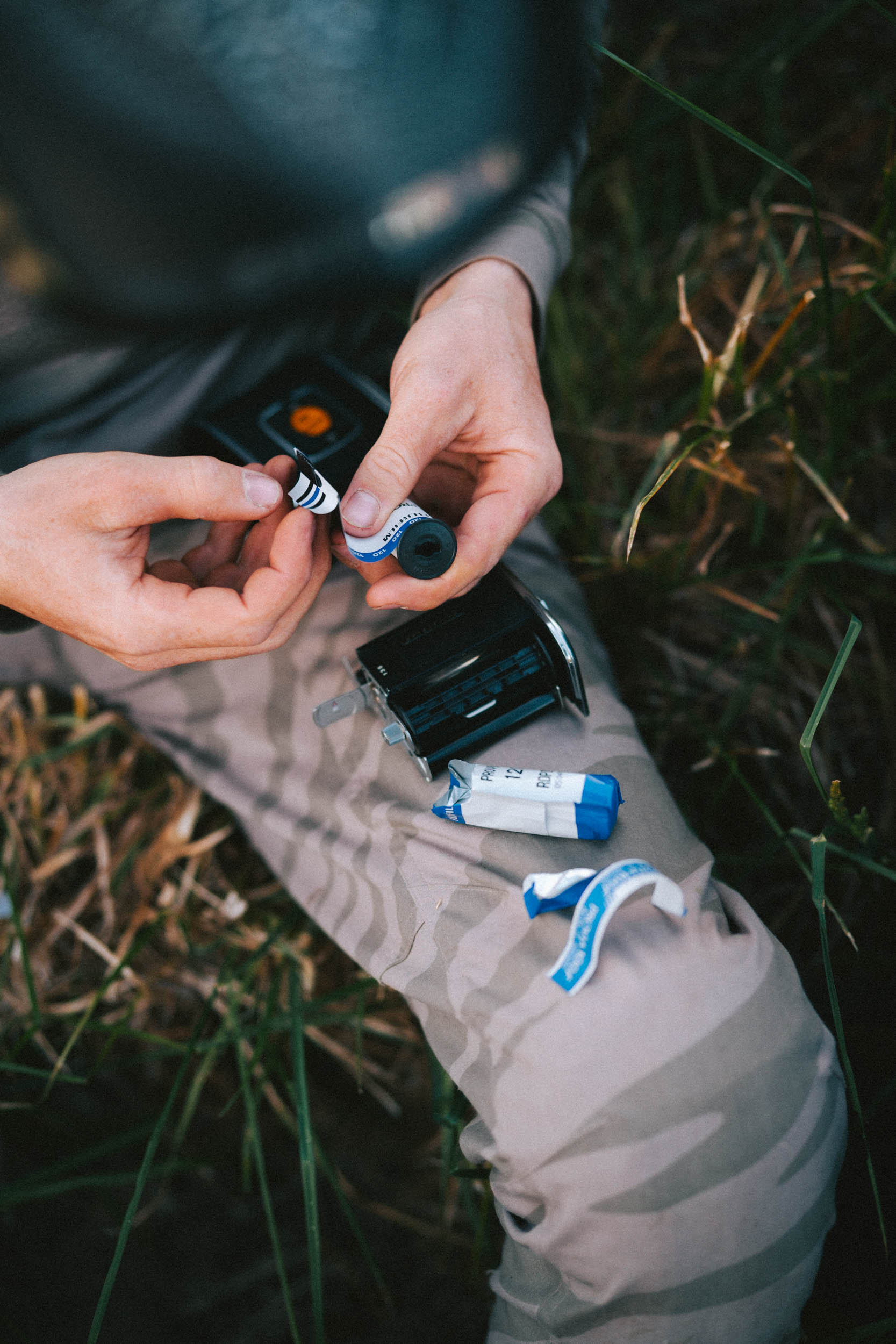 I needed some good looking jumps to add some spice to the video and knew they still had this set of Jumps once build for one of Brandon's videos. Cheers to the team at Bike Glendhu for the nice jumps, all the help and the 4AM shuttles up the hill. It 's been 2 days prior to flying back home and this spot was the last box to tick, yet the shoulder wasn't really cooperating. Getting these tricks done was probably the most rewarding moment of the entire trip. found myself laying in the grass a second later, very happy and relieved.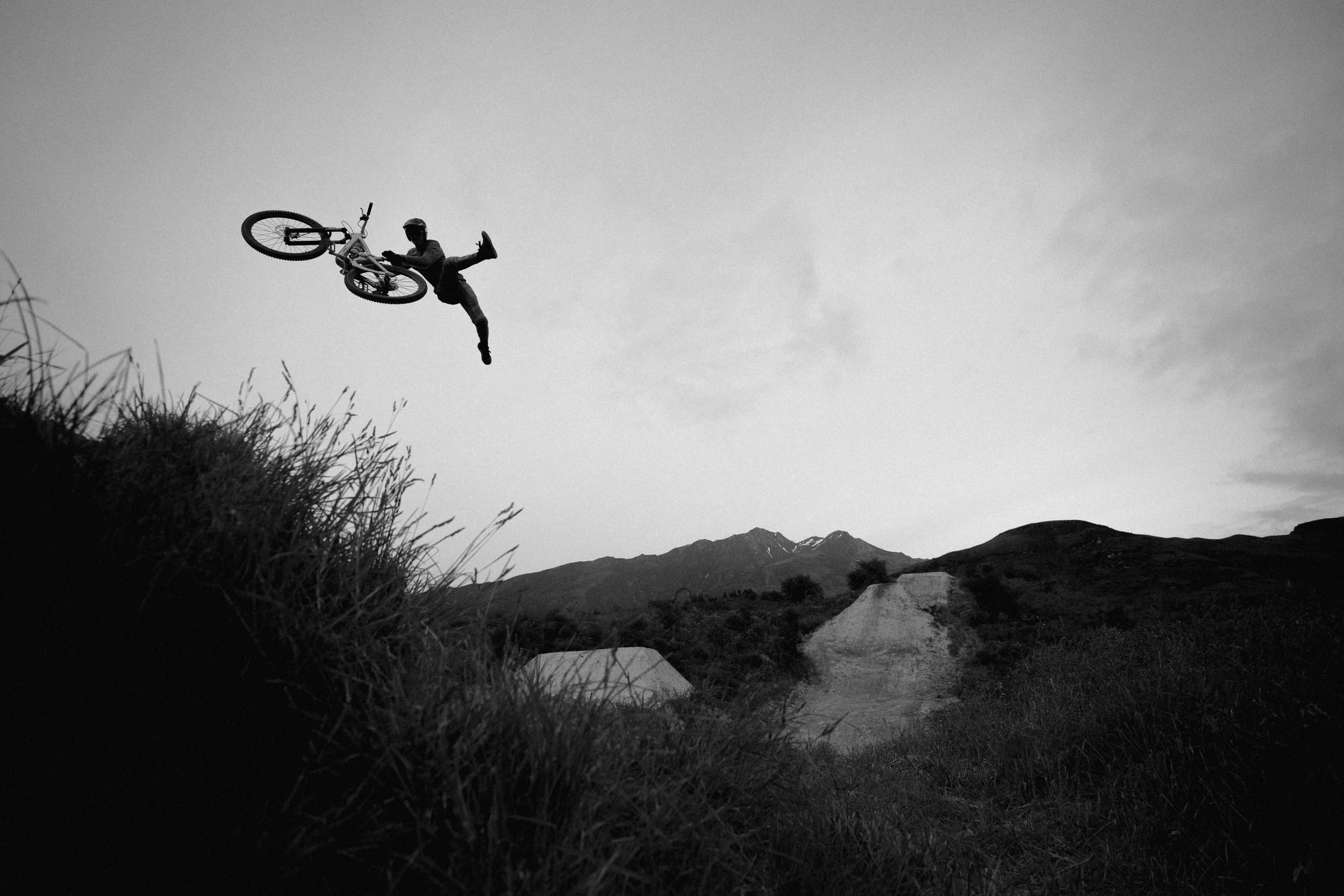 Reflecting on this rather exhausting week, we're all glad we made it happen and I'm stoked to share this with you now. Enjoy.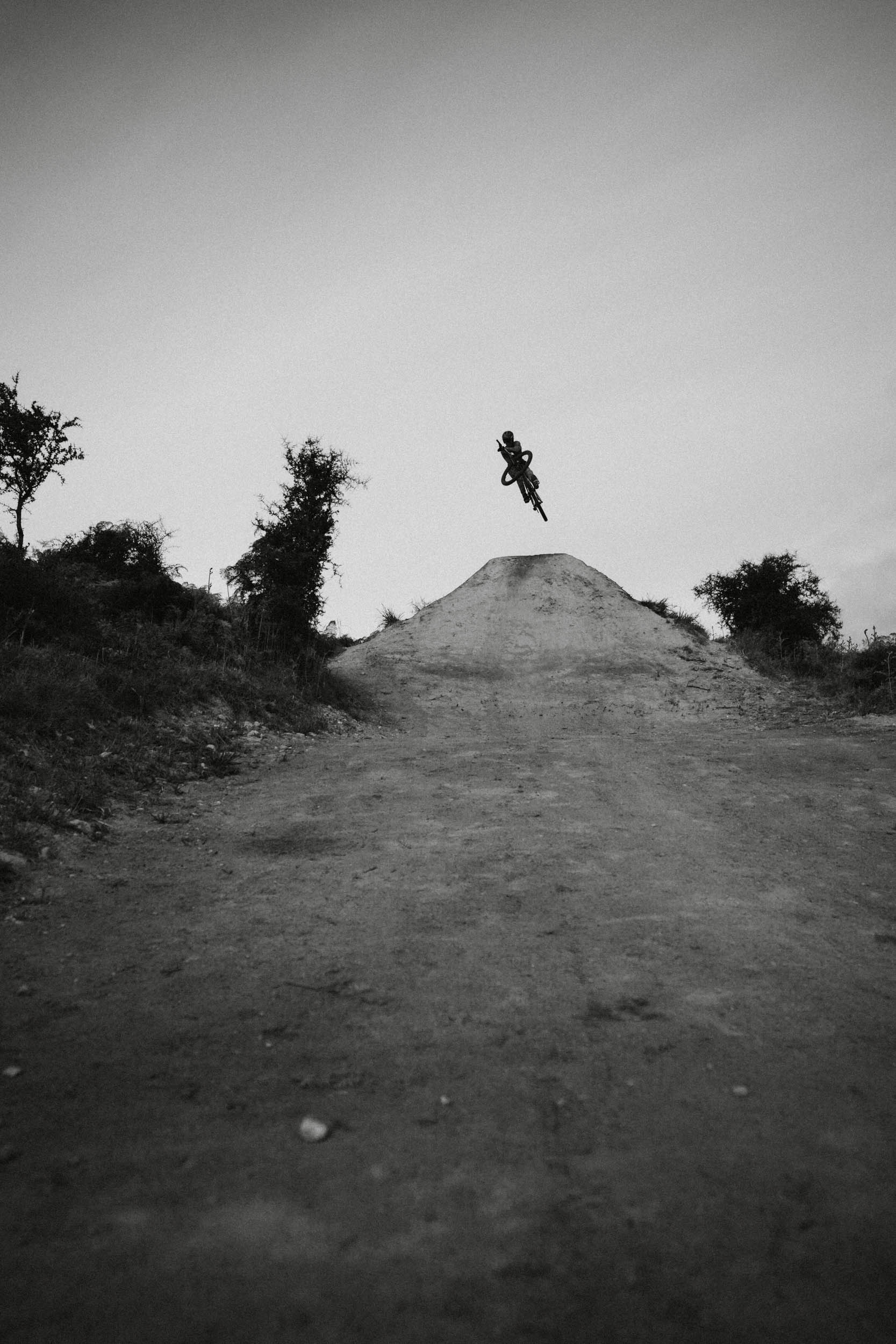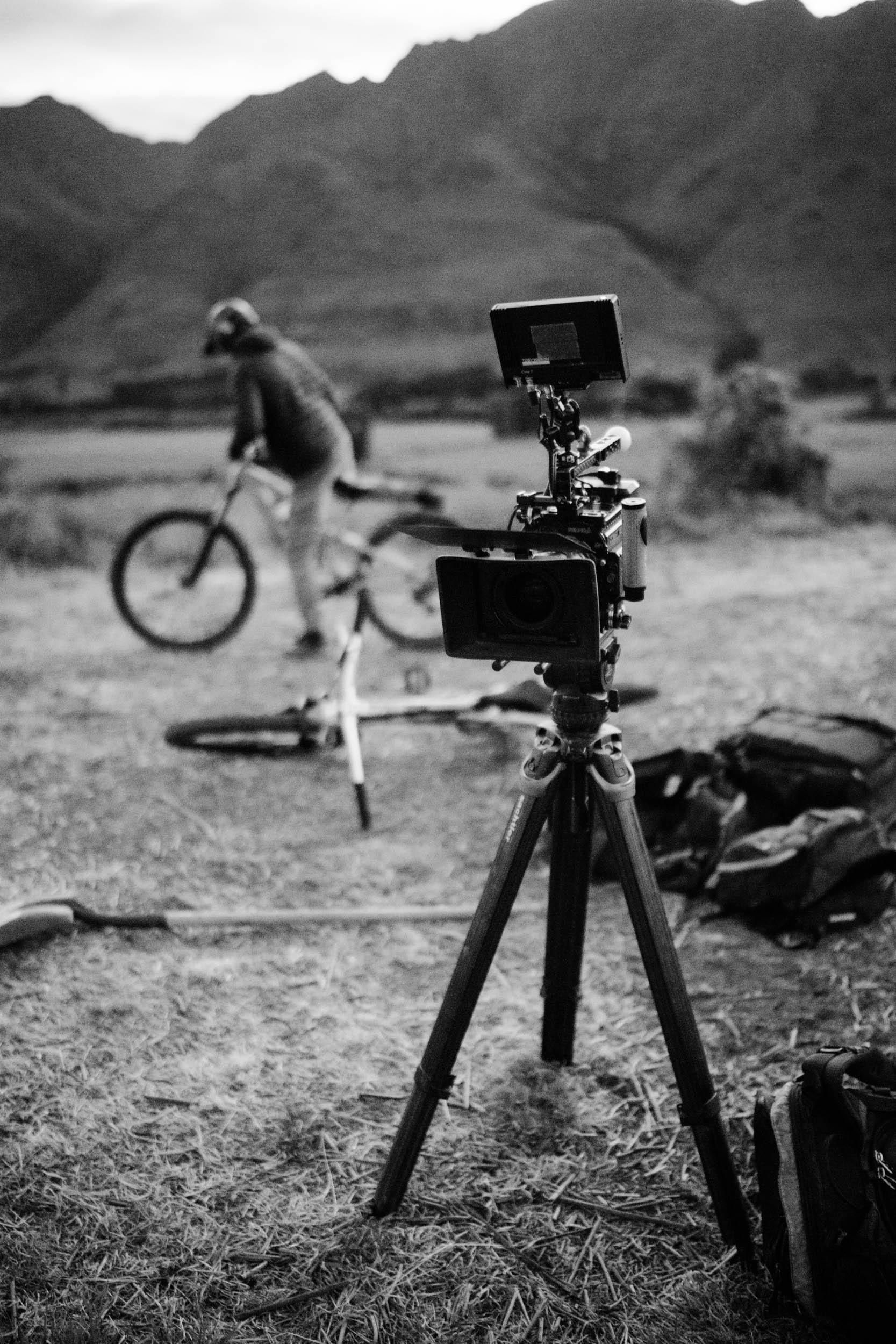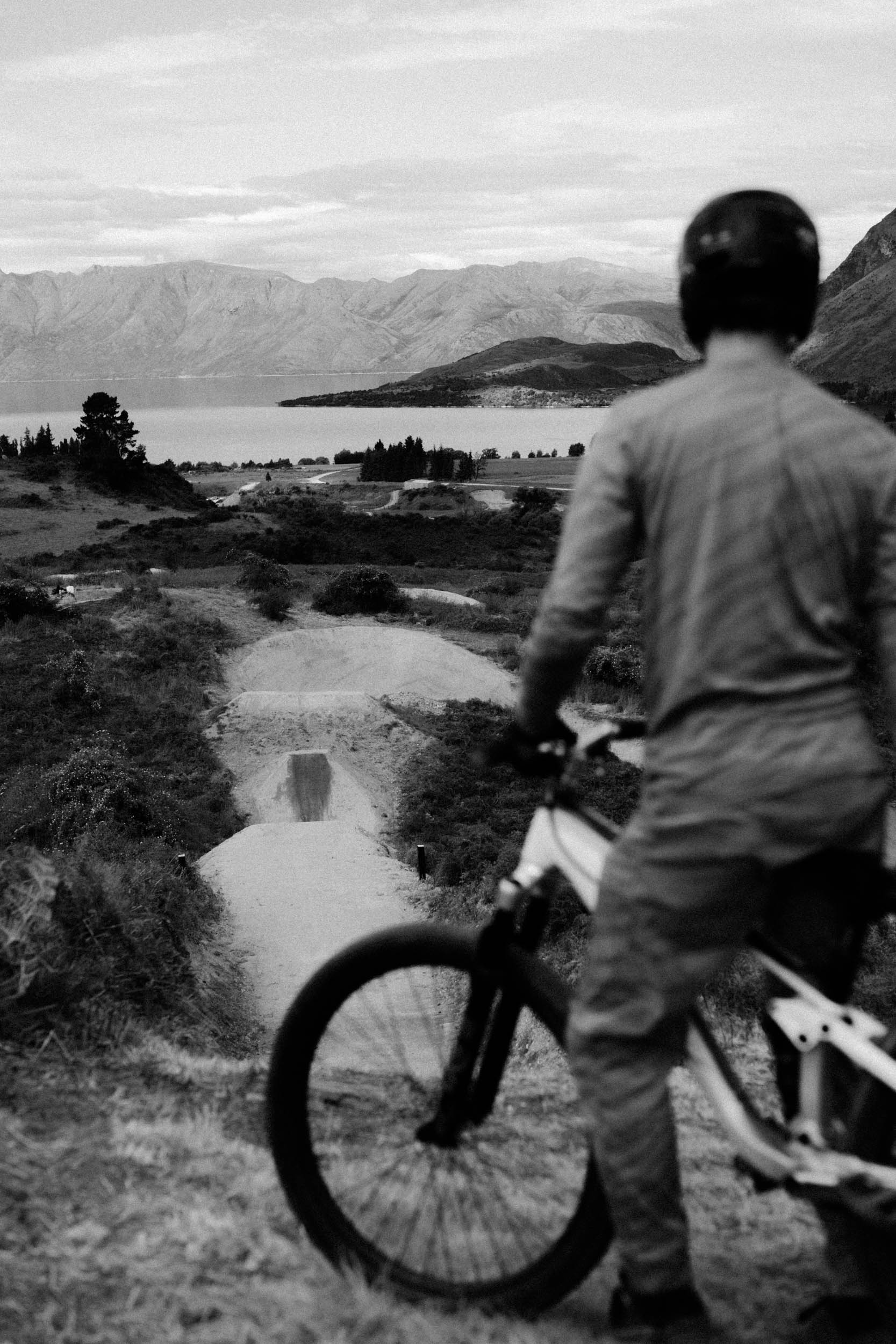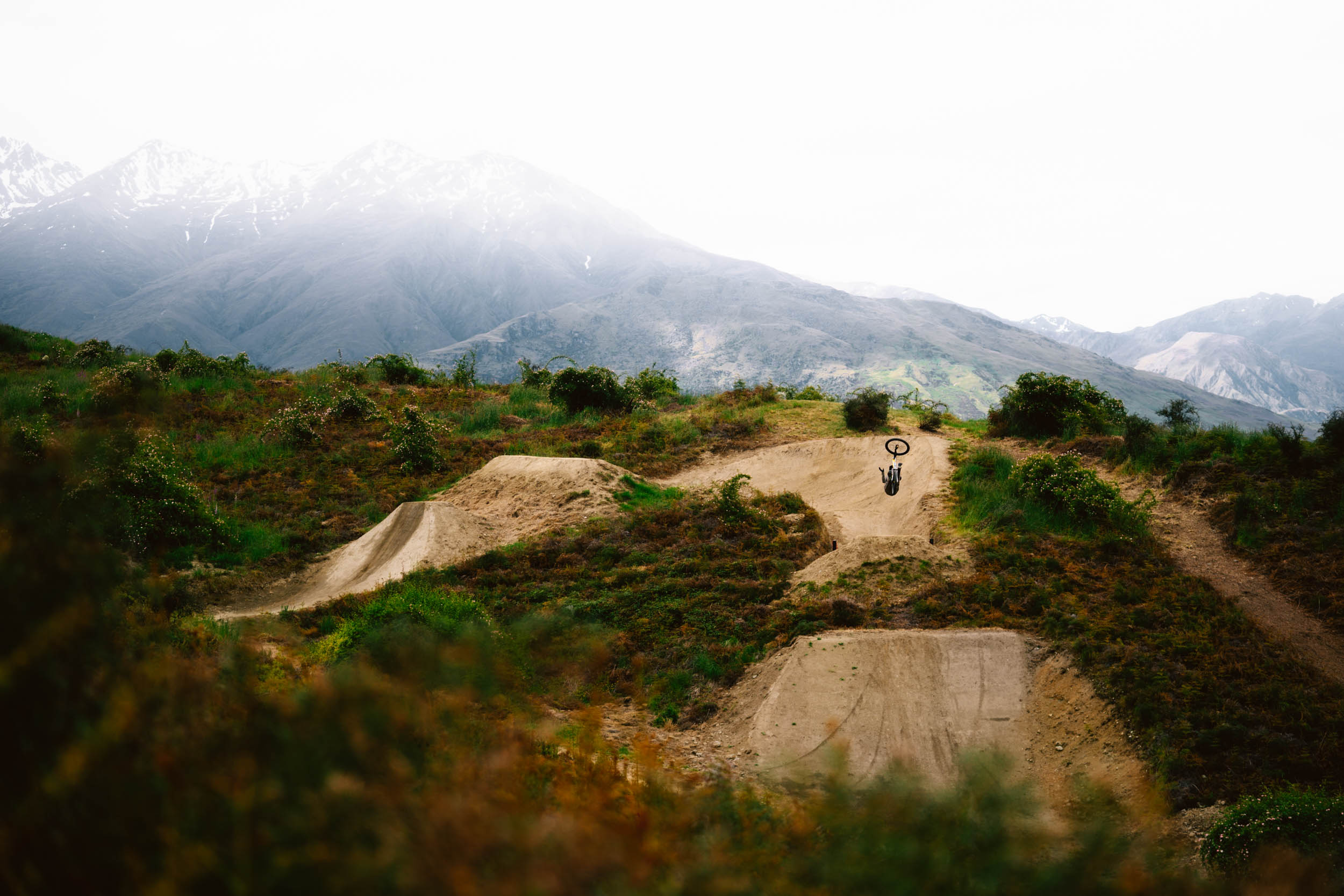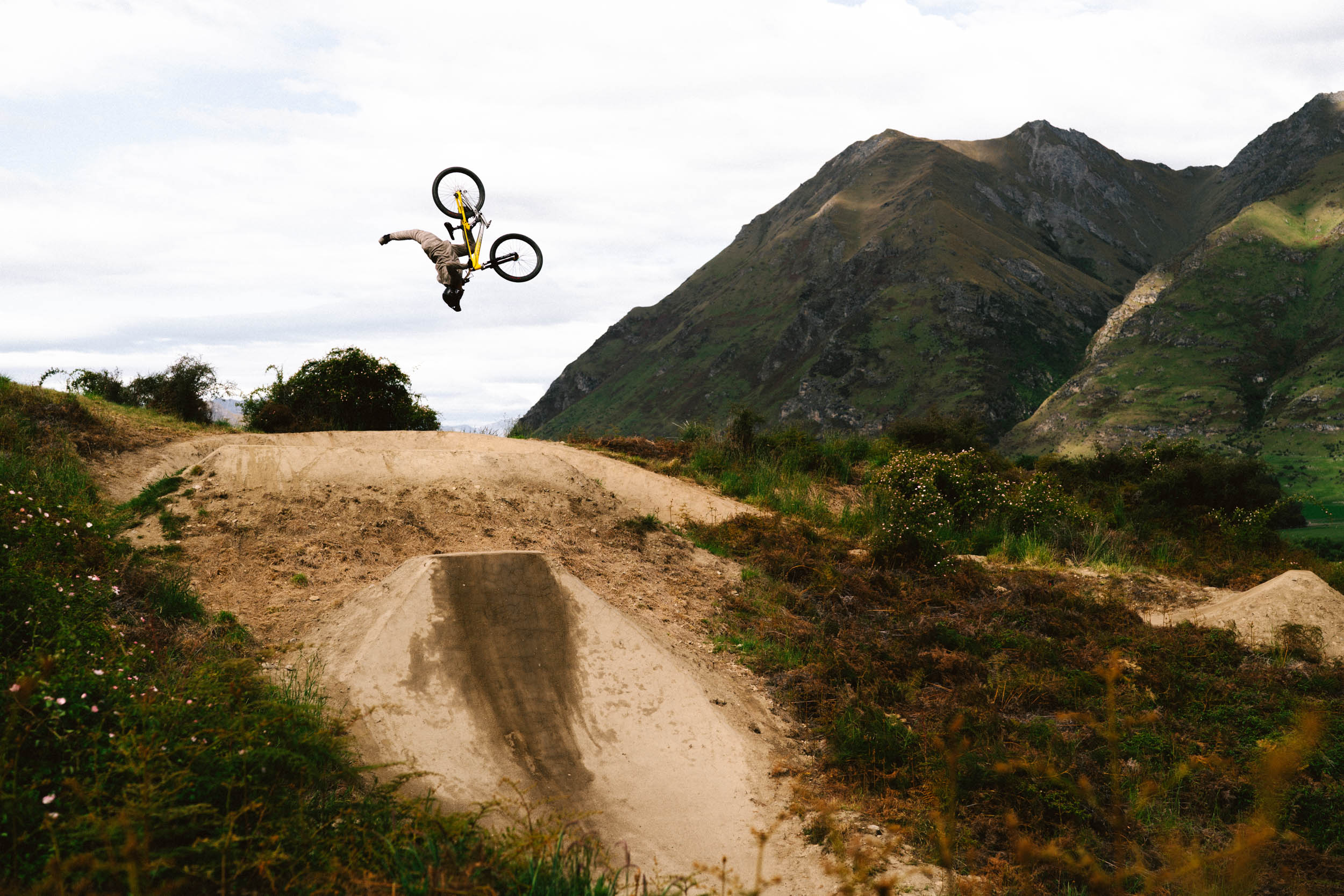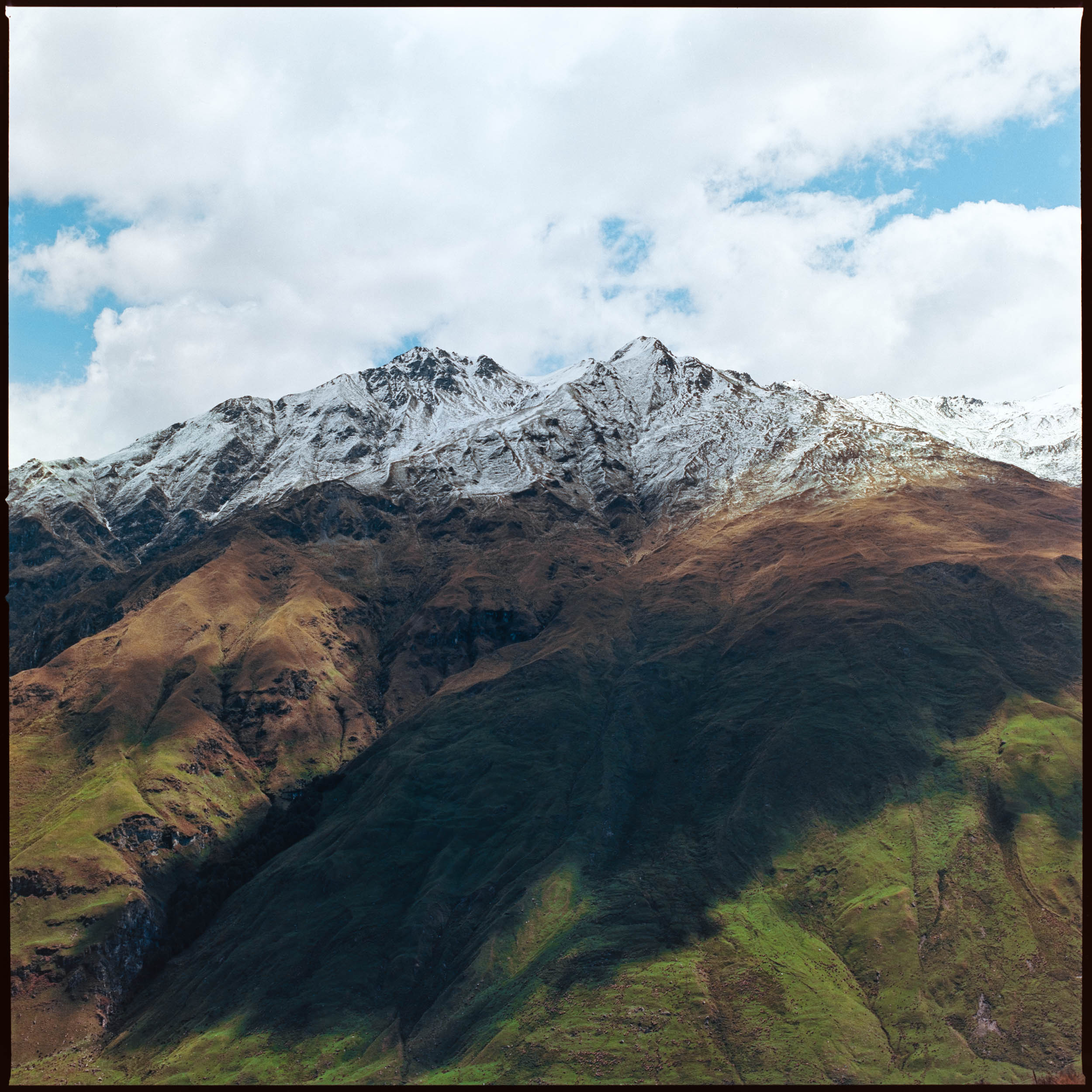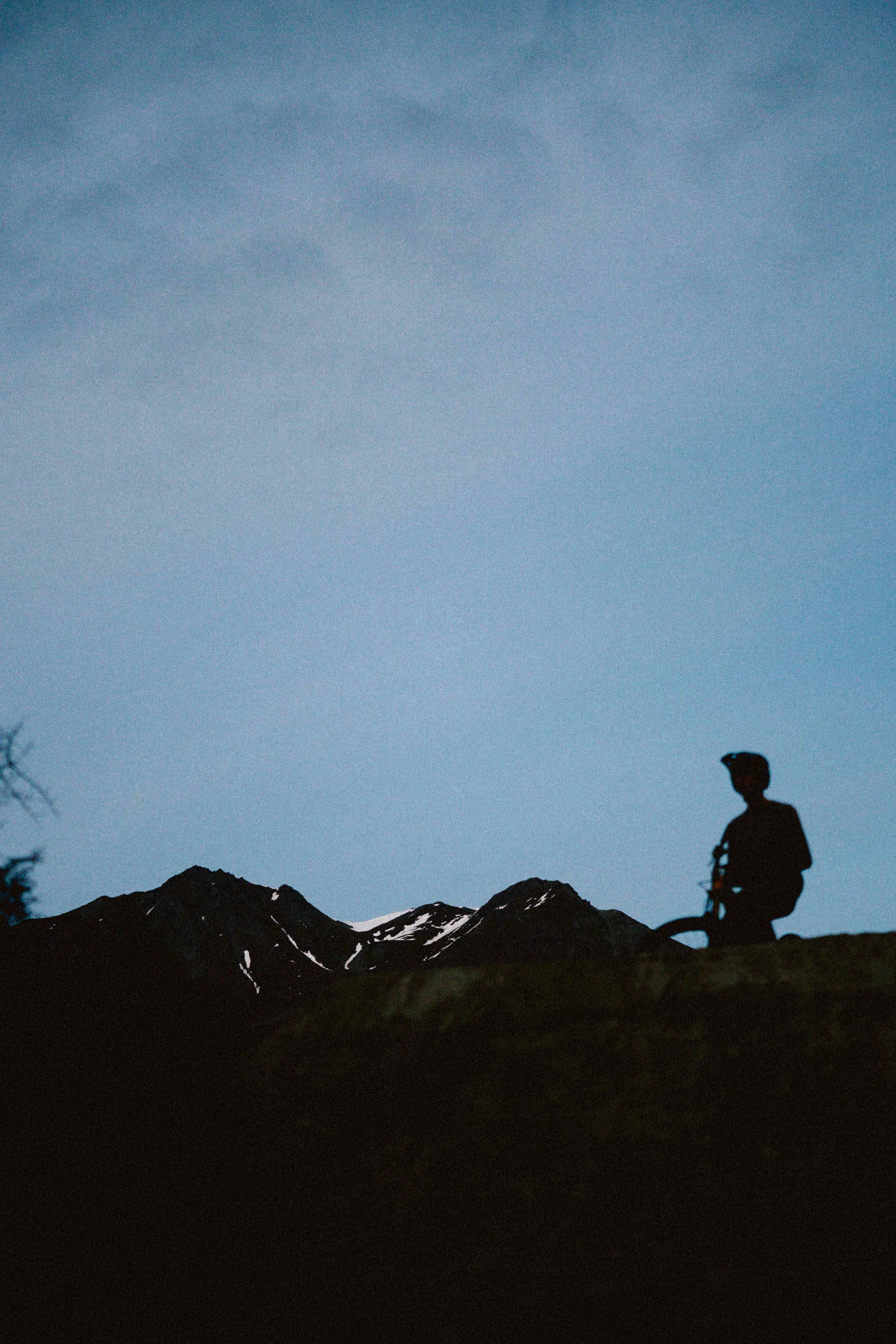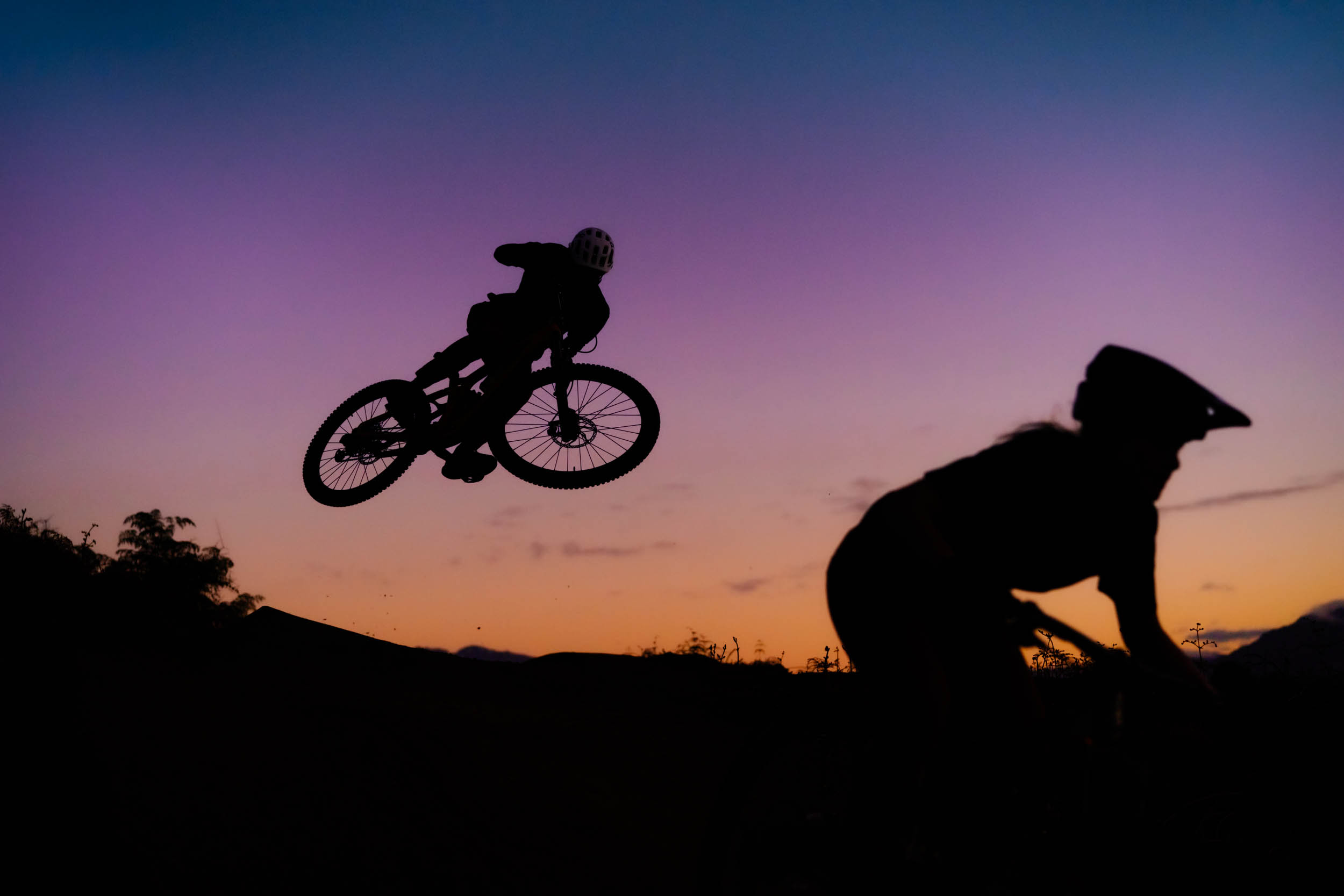 'THE CREW'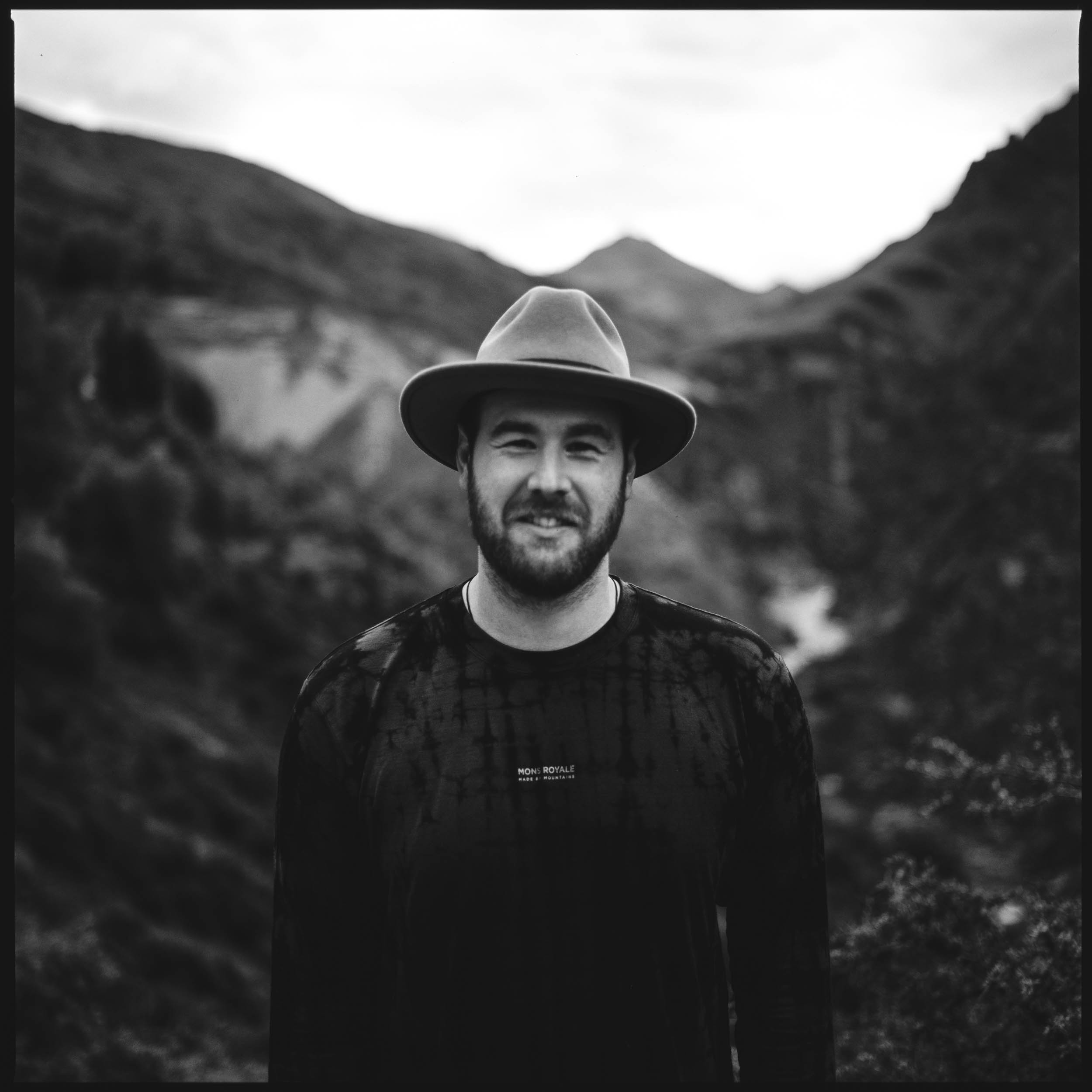 Toby Wilson
, Cinematographer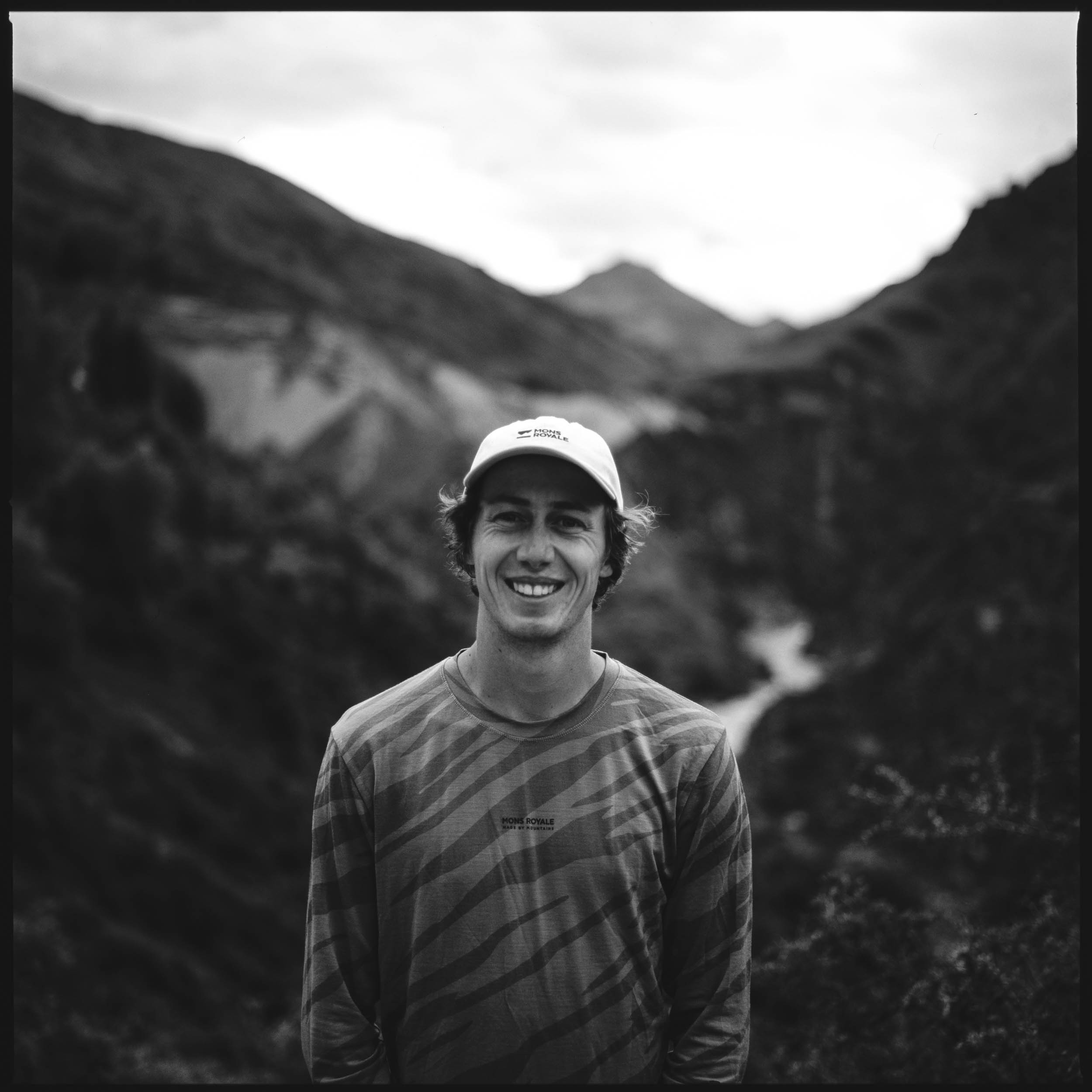 Peter Kaiser
, Rider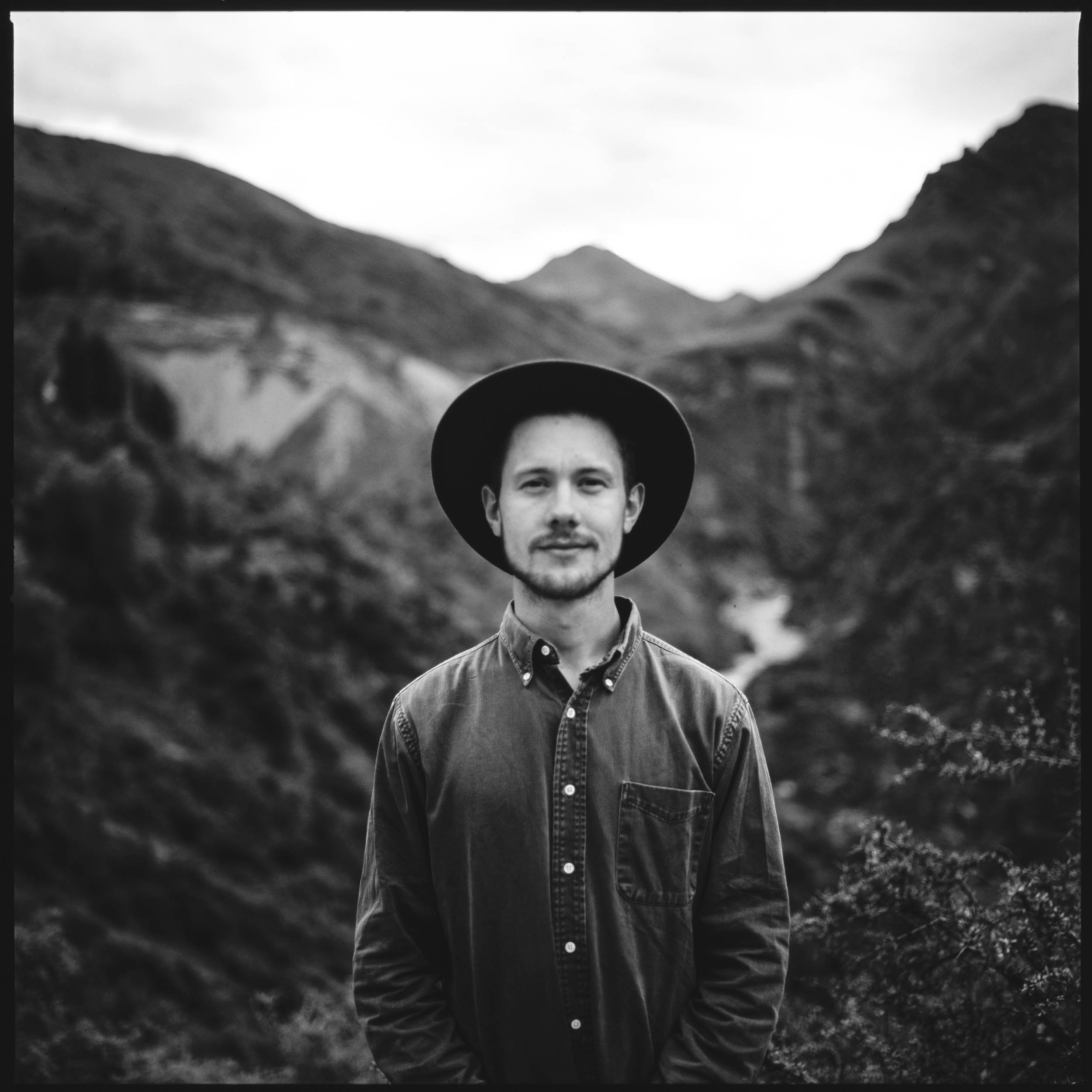 Moritz Ablinger
, Photographer
Cheers
,
to
Mons Royale
for supporting my vision and leaving us with heaps of creative freedom.
And especially to Toby Wilson and Moritz Ablinger for the good times. great team effort.
REVOLUTIONS
a SJ413 Production
featuring Peter Kaiser
presented by
Mons Royale
, supported by
Trek
Cinematography by
Toby Wilson
, Edit By
Peter Kaiser
Still Photography by
Moritz Ablinger
Music by
Misun
, Sound Mastering By
ATon, Felix Sterzinger
Directed and Produced by Toby Wilson and Peter Kaiser
Special Thanks Chris Wilson, Bike Glendhu, Noxon Tech, Tim Klein, Stina Bebenroth, Conor Macfarlane